Wok and Roll at the Jamboree
By Makansutra - Friday, May 31, 2013
Music feeds the mind as much as food satisfied an empty tummy. For the World Street Food Congress Jamboree, we want to feed you with both. The almost endless food choices will be accompanied by a nightly live performances featuring some of our local finest musicians (with a variety too!). From the classic T'ang Quartet to indie-pop Seyra, jazzy Rani Singam and Chok Kerong to Budak Pantai, Electrico, Newton Circus, Charles Lim and many others. This event is all about celebrating the comfort street food culture in style.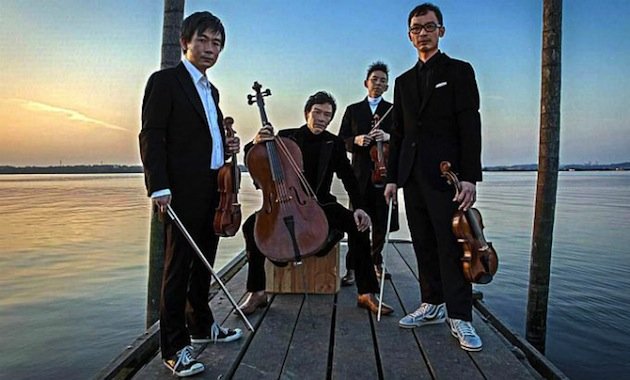 We spoke to these bands and find out their connections with food… What song plays when they are eating something really shiok? What is their most exciting street food experience? So, read on.
Eat to Live or Live to Eat…which are you? ELECTRICO (Dave): LIVE TO EAT of course! Can't you tell??? CHARLES LIM: Usually more of the former (thanks to being a musician) but I do enjoy a good late night supper every now and then. T'ANG QUARTET (Leslie): More of eat to live. While I love great food, it really isn't that important to me. I love airline food- that says a lot!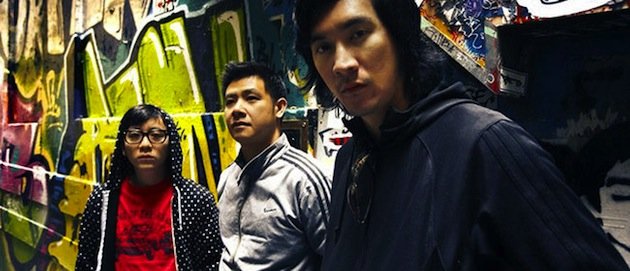 What kind of food touches your soul as much as music? NEWTON CIRCUS (Josh):The intersection between food and music depends a lot on the environment that these interactions occur in. So, food that touches my soul is frequently food that manages to fit into its context. Eating tacos and margaritas in a dingy Mexican dive bar to the rumble of salsa music, having Balinese cuisine along Bali's beaches with the soft strains of acoustic music being played, or even just burgers and fries in a café slightly out of the city in Singapore in a folk music gig, that inspires me food-wise.
If you can write a song about Singapore's hawker food, what will be the title? ELECTRICO (Dave): It would be quite schizophrenic because of the variety of food we have here! Maybe a bohemian rhapsody about food? We'll call it makan monster. SEYRA (Sarah): Get Your Shiok On" and we'll sing it in the 4 main languages (English, Mandarin, Malay and Tamil)! BUDAK PANTAI (Joseph): You Gotta Chope If You Wanna Eat! BUDAK PANTAI (Michael): We are the Chompians, my friend.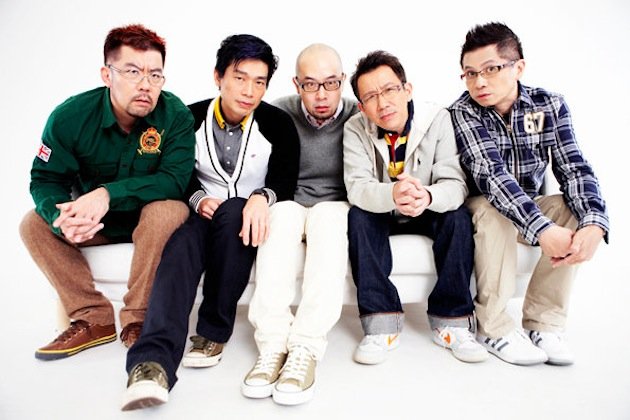 Where is your favourite street food city, and why? RANI SINGAM: Penang – I was so excited when I discovered a vegetarian stall selling kway teow at Gurney Drive!! It was delicious with just the right amount of grease and chilli! There is also the most awesome mee goreng stall on Bangkok Lane – they make it with the most unusual sauce – squid sauce. I watched my son eat it for the first time with such relish. I had a vegetarian version which was pretty awesome!
Can you share one of your most unforgettable street food moment? ELECTRICO (Dave): The chicken rice and wonton mee in Thonglo, Bangkok. The most epic combo I've had so far. The noodles looked so bland but packed so much flavour it was ridiculous! ELECTRICO (William): There was once I ate at a street stall in Phuket called "Flying Kangkong". They put on a show by tossing the vegetables across the road over passing vehicles. It was crazy.
Which of the 37 participating stalls are you most excited about? SEYRA (Sarah): Everything looks delicious! The Mexican Fish Tacos (Tacombi), Indonesian Pisang Roa (Tamba'la Manado) look exciting. RANI SINGAM: Litti Chokha NEWTON CIRCUS (Josh): To be honest…all of them. Since I have to pick one…that Porchetta Sandwich from the USA stall looks delicious.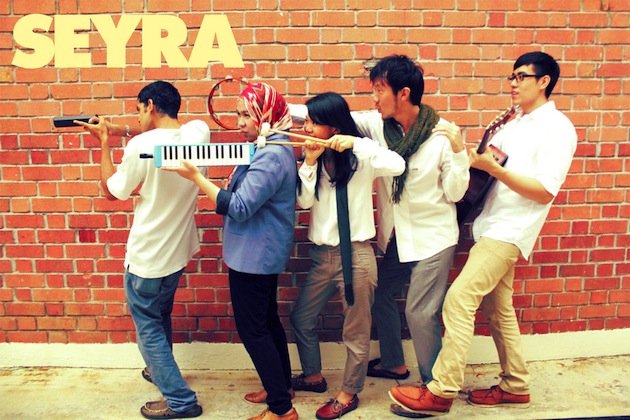 Do singers have any special diet? T'ANG QUARTET (Lionel): Rock – ciggies and Whisky. Classical – honey and humidity.
What (food) to avoid before going on stage? T'ANG QUARTET (Lionel): I have an iron stomach. Anything goes but not so much that I get a food coma. Also, it's not pleasant if someone keeps belching on stage.
What song plays in mind when you had something really SHIOK? CHARLES LIM: I was having strawberry cheesecake ice cream the other day and the song My Sacrifice by Creed started going off in my head (it's the quintessential cheesy alt-rock song of the late 90s/early 2000s), it sings "HELLO MY FRIEND WE MEET AGAIN IT'S BEEN AWHILE WHERE WE DO BEGIN…FEELS LIKE FOREVERRRRR" BUDAK PANTAI (Michael): Highway to Hell….er….is that politically correct?