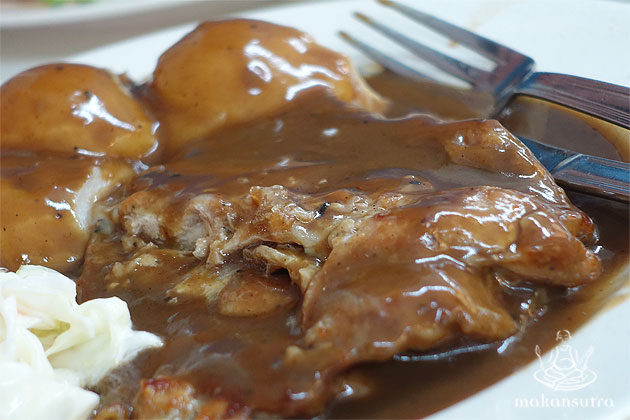 Wok Inn Café: Walk into an extraordinary fish and chips
By KF Seetoh - Monday, Feb 02, 2015
The true mark of a real traveller is never to arrive- It about the journey, says philosopher Lao Tze. Michael Molina chef left Singapore before independence "as there was not much happening and no work here in the late 50s. He spent the next 45 years in Europe and UK with zilch in his pocket. So he waited tables, cleaned kitchens and cooked, earned the trust of his employers in UK and got himself promoted but promptly left the job. "My mind has to move, I can't stay still, I need new things in my life", this 73 year old hawker chef tells me.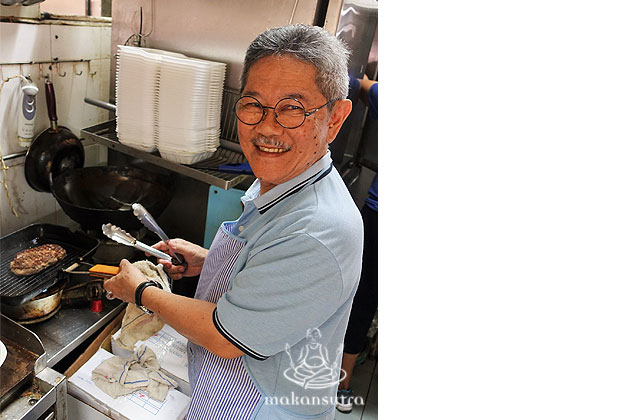 He even had a "very nice" 10 year gig in Greece, where he ran an eatery and where people were friendly and "don't lock their cars" even in public, plus "the ladies were great eye candy there". Judging from his ways, manners and way he still speaks with a British accent and from old photos of himself, Michael (of Spanish and Filipino lineage) must've been a suave charmer. He laughs in agreement when I put that to him. He is also the uncle of cool rocker dude John Molina.
He came back at a ripe "young" age of 58 (15 years ago) and met the Singapore where he was born "with shock". The only thing he remembered was the Padang. He did not like it, "even the grand old Cold Storage now has so many outlets now". He should know about this old face of Singapore as his father was the person who set up the iconic Magnolia Snack Bar at Katong and Orchard Road next to the then Fitzpatrick supermarket (eventually sold to the supermart group). But Michael manages and he is used to Singapore now, "it's some sort of a travel adventure too".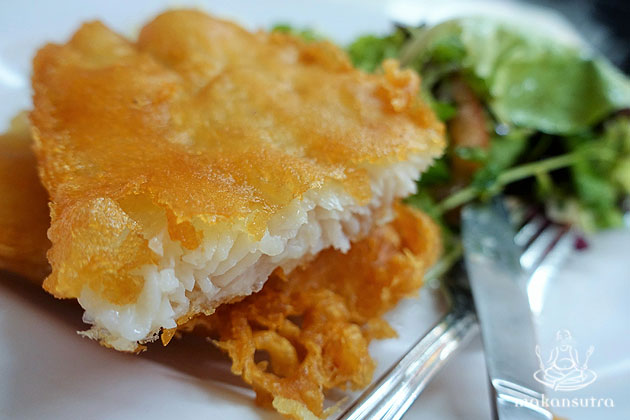 The first thing that struck me at his western food stall was the row of imported malt vinegar bottles. "There's no way you can use others, it's how it's done in England", and says he cruises through two cartons (24 bottles) of it a week. His customers relish it with the chips and fish. I like how his fish and chips come with a fillet of dory that is not too dry nor moist, as it will affect the crispiness of his crunchy batter. Just have it with a splash of the malt vinegar, salt and pepper, skip the ketchup and you will find a new way to love this old dish, which is his best seller at the stall. He makes his own accompanying garden salad and coleslaw that uses a lighter than usual mayonnaise sauce which I appreciate (not a big fan of it).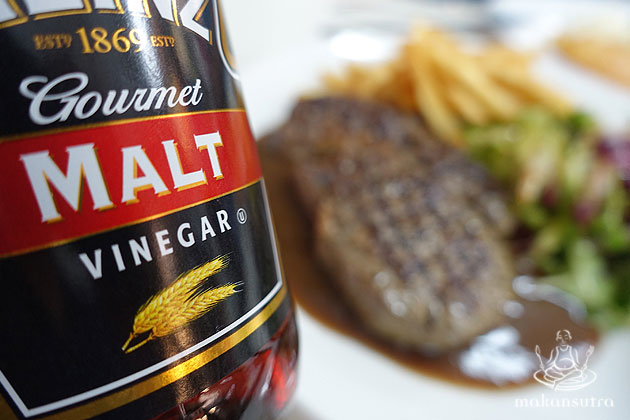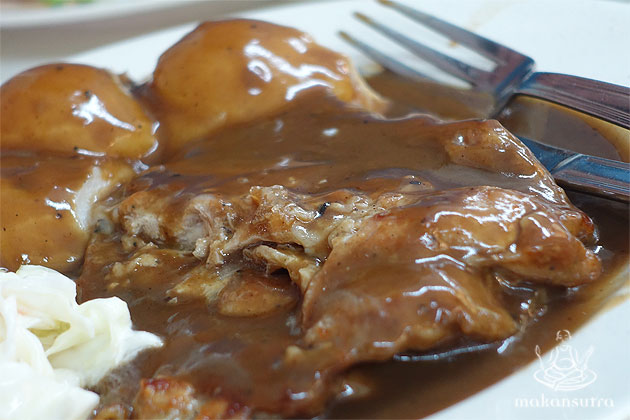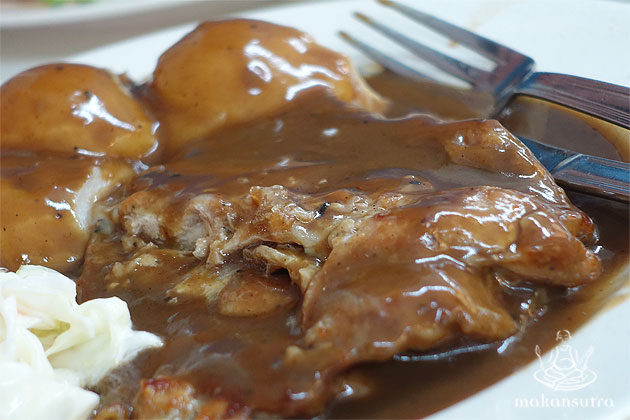 Parts of his Singlish heritage broke into the conversation as la, meh and hor with him in our chat. But there was nothing very hawker centre about his food. The juicy soft chicken chop (I can sense he thawed it well) came with a smooth and thick brown sauce that had a wistful whiff of nutmeg, "that's one of my secret" he says. Ditto for his potato mash, which was one of the smoothest I've come across- feels like fresh made.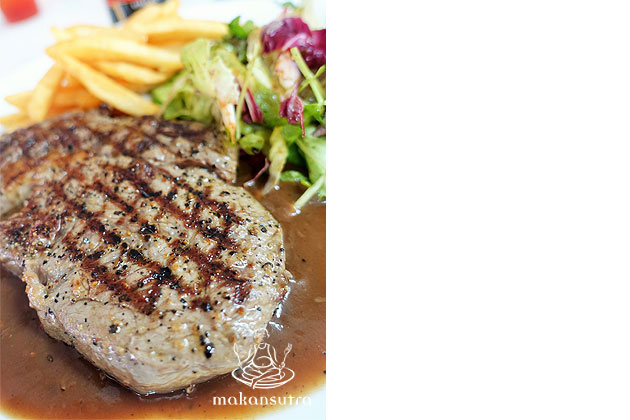 I requested for medium rare, when he asked about the doneness of the tenderloin steak ($16) I ordered and it came medium rare indeed, pink, slightly bloody and nicely seared outside. Again, just a splash of that malt vinegar over the steak in brown sauce with hints of nutmeg, was outstandingly moreish.
This traveller, who doesn't like crowds (and has to be on the move constantly), will again be moving to another spot in Toa Payoh in March, much to the pleasure of my SPH colleagues nearby. Bon Voyage, Michael.
Wok Inn Café
Blk 21, Lor 7 Toa Payoh #01-283
12pm-2.30pm/ 6pm-9pm
Closed on Tuesdays
Updated on 13 August 2018:
Rename as
Mr Fish N Chips At Café Wok Inn
PoMo #01-20
1 Selegie Road
Operating hours: Mon- Sat 11.30am – 9pm. Closed on Sun.