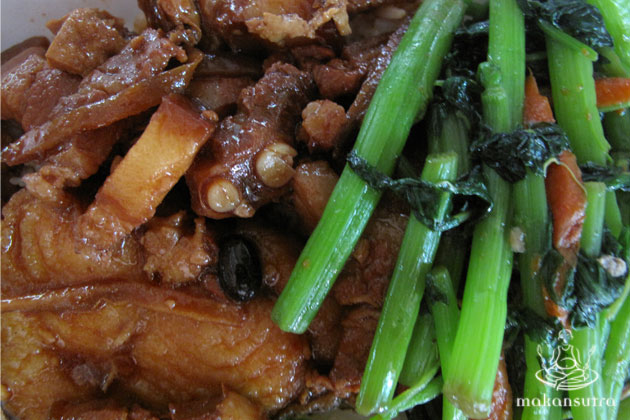 Woodlands: Delicious Eats at Woodlands Food Centre
By Thammika Songkaeo - Friday, Aug 29, 2014
Where is Woodlands on our food maps?! Its invisible appearance became disturbingly odd when the queues and aromas surfaced on a recent trip to Woodlands Food Centre. Located just before the Causeway into Malaysia, Woodlands maybe "too out of the way" and "a little hub for Malaysian workers, but it might just be that hidden gem that deserves the attention of eaters near and far. Below are some of the dishes that beg for memory space, so if you reallylove discovering food, take a break from the usual spots and take that fork on the road here. Among many others, here's three good reasons why you should make this trip out there this weekend. You might also notice that the prices are noticeably lower… because unforgettable food alone is not always enough.
Prawn Hokkien Mee
at Fu Shin (#02-65)
 ($2.50). Daily 5 p.m. – 10:30 p.m., closed Monday
It's deceptive, Fu Shin. There's no visible queue, but that's because everyone who has ordered is waiting at a table somewhere. It took about twenty minutes for the Hokkien Mee and Char Kway Teow to arrive at our table. The latter wasn't particularly memorable, but the Hokkien Mee took away our ability to describe, save for one word: umami. The seafood taste filtered through every mee strand, respecting the full potential of every bite. The noodles were coated with seafood stock, but they weren't clumpy or mushy – just the right amount of stock to make the mee slip down the tongue and seal Hokkien Mee as Woodlands' highlight. A must-try and must-come-back item.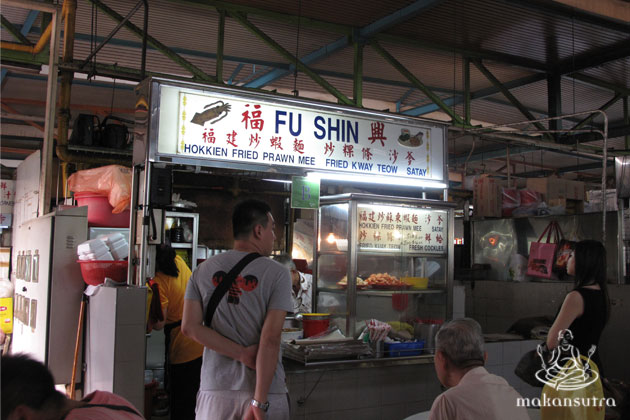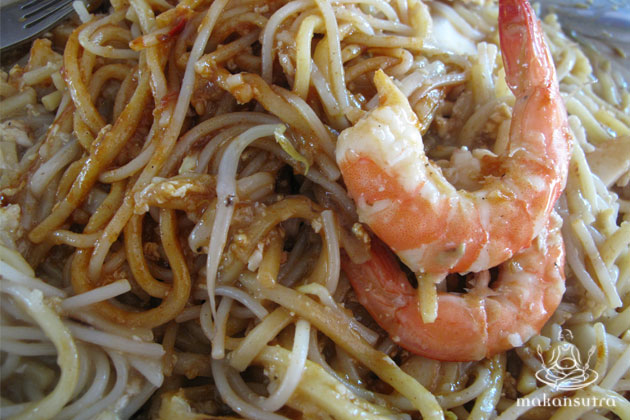 Soya Bean Drink  at Bukit Panjang Soya Bean Drink (#02-40) ($0.80) Daily 3 a.m. to 6 p.m.
Drinking the first sip explained why people were hoarding home these soya bean drink cups. Milky and smooth, rather than dense and "soy-y" (you know, that firm, thick texture and that distinct tofu taste), the soya bean drink at this stall makes you know that the owners wanted to create something different, pleasant, and refreshing. The other customers described the taste as "light", and it was just that, with its silky texture and taste. A taste of this soya bean drink might make you hope that your next cup will be the same. Also, it's eighty cents for a gigantic cup, and the owner is very friendly and sweet.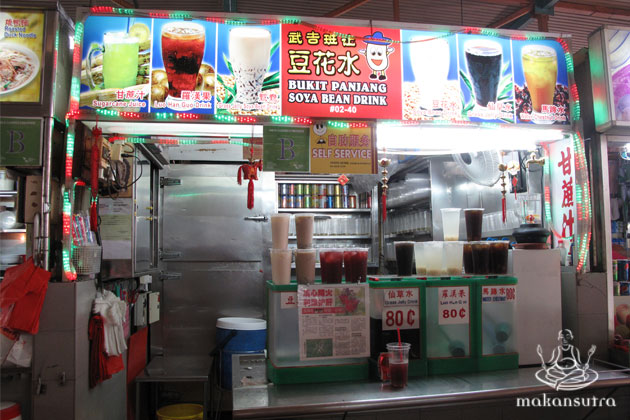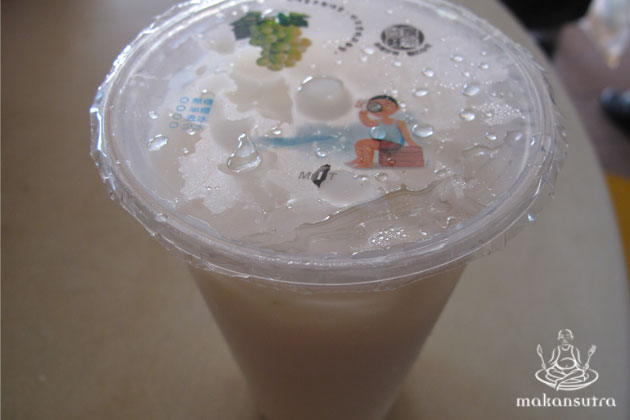 Curry Rice at Dong Feng Za Cai Fan (#02-54), $3.60 ($2-$4 range) Daily 10 a.m. – 10 p.m., closed Sunday
It's not just rice with smatterings of vegetables and meat, all right? Here, the food tastes impeccably "clean", without the oily and sloppy textures sometimes found at other curry-rice stalls. The vegetables aren't drenched in sauce. They're not mixing and jumbling on the same plate as one another, allowing you to taste the different dishes as they are supposed to individually be. The options were also many and well-balanced: pork, fish, vegetables, and chicken were all there, with more than one kind of each. The taste and value explain the long queue ($3.60 for vegetables, pork, and fish? – at many other stalls, fish alone can be $3 or $4!). Luckily, the queue moves very fast, and the speed doesn't come with a service compromise.  The folks there are very gentle and friendly as well.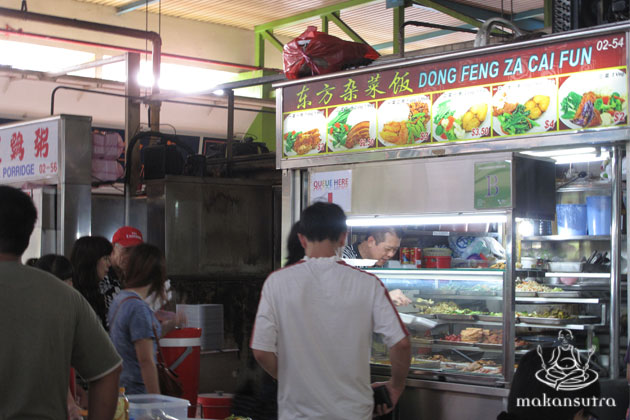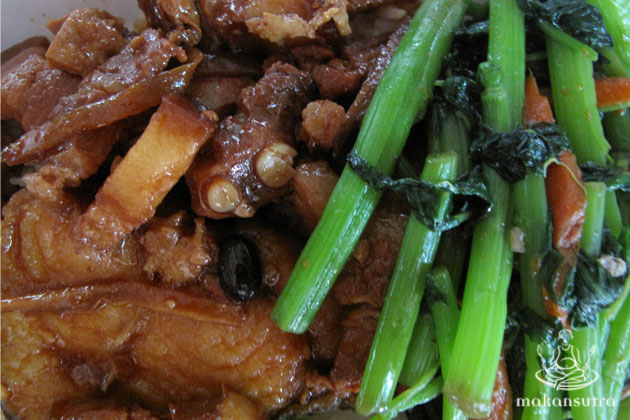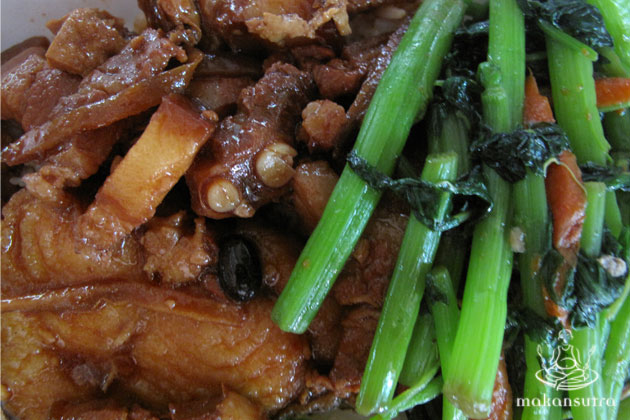 Woodlands Food Centre
4A Woodlands Centre Rd, Singapore 731005