World Street Food Congress 15: Street Chow we won't get in Singapore
By KF Seetoh - Wednesday, Apr 01, 2015
I felt it would allude to the ferociously curious palates in Singapore if we curated and invited hawkers and chefs that offered heritage food we can't find in our local menus, for the World Street Food Congress (WSFC) this year. Perhaps even stuff we don't normally read..like anticuchos (which sounds like some draconian law from Bolivia), Jiuhercha from Penang and even Ayam Taliwang from Indonesia, among others, out of the 23 stalls and food truck we have lined up at its food festival Jamboree component.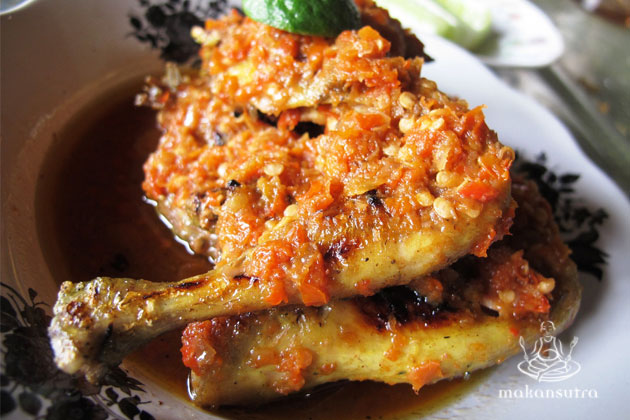 Anticuchos is an iconic street food from Bolivia. Gustu restaurant, owned by Claus Meyer, is offering this bbq meat and potato skewer (marinated with tamarind and spices) at the Jamboree. He is the co –founder of Noma, the world's best restaurant for 4 years now, and now runs this social enterprise fine dine street food restaurant in La Paz. He hires and trains displaced and slum kids to be chefs in his restaurant. Praises all around for his magnanimity and I look forward to the chow. From Indonesia, among the four stalls, come Ayam Taliwang from Lombok. This is arguably Indonesia's most fiery bbq chicken (you realise why when you realise Lombok, means chilli in their local language). So if you want to sweat the big stuff, this is for you, and a little warning to the wannabe spice and heat lovers, this can make that SCDF defence alarm inside you, buzz for half an hour. To mitigate things, the cooks decided to offer sticks of satay and a kangkong salad as a set, to cool things off- which may not necessarily work.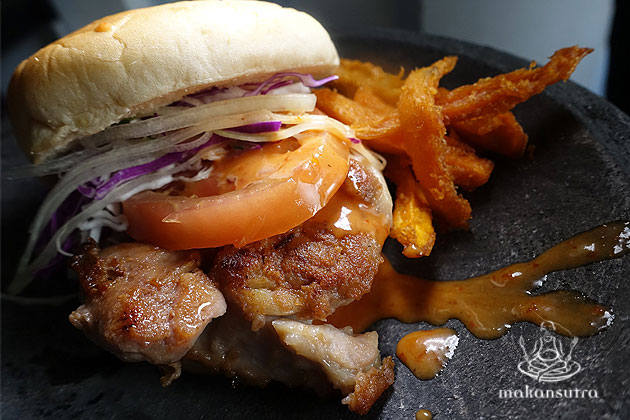 The folks at Hong Kong St Chun Kee, which is known for their Ha Cheong Kai (HCK) or prawn paste chicken, worked with us and came up with a Ha Cheong Kai burger, using boneless chicken with slaw, sambal mayonnaise and sweet potato fries. I leave you to imagine the sensation. They also offer the signature HCK with the same sweet fries.
We also tracked down Paul Qui in Austin Texas, USA. He was the winner of Top Chef Season 9 and was happy to come over and create the street food dishes he cooked in his show. Originally from Manila, he went back to his roots and will offer up a crispy Inasal chicken tacos and kinilaw (a Philippine rendition of ceviche). He will sell this off a food truck specially commissioned for the WSF Jamboree.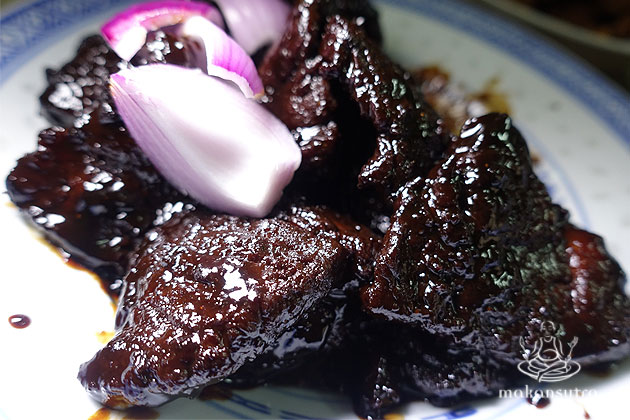 If all that sounds too spicy and is an affront to your sweet tooth, we got Gulab Jamun from India, a fried eggy dough ball soaked in spiced syrup from a top street food vendor in India. This is step one in silencing that Ayam Taliwang alarm. Step 2, would be Churros Locos, funky food truck folks from Austin Texas who made a name making Churros (Spanish you tiao, if you must) sitting atop ice cream with sprinkles and doused with a gula Melaka cream because "we'll try this palm sugar thing, because we know it'll work as well as the dulce de leceh we normally use." , says the owners.
Even more…