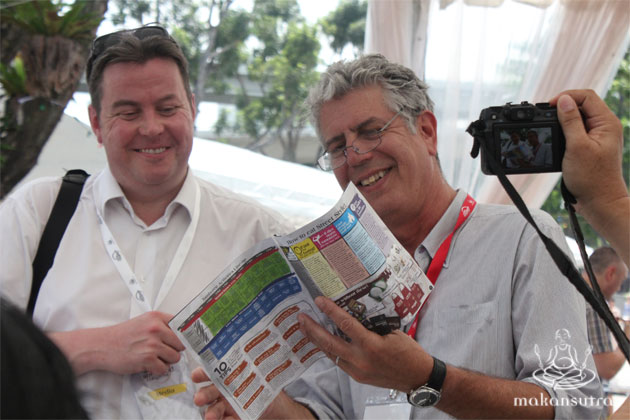 World Street Food Congress 2015: Empowerment, Engagement & Enterprise
By Adeline Ang - Thursday, Feb 12, 2015
After last year's very successful 24 Hour Food Frenzy Safari, World Street Food Congress (WSFC) is back! Instead of a 48 hour food tour (sorry guys), this year's Congress, similar to the one held in 2013, will consist of the Dialogue, Jamboree and Food Awards. This year, World Street Food Congress is back stronger than before. The theme for this year's Congress is Empower, Engage and Opportunities; so in addition to talking about the professionalization of street food culture and bringing the current problems to light, we are going to walk the talk. Before we start jumping into the exciting parts of this year's event, let us first present to you a basic introduction of the event, why you should join us in this international event and be part of the world's greatest street food culture.
The World Street Food Congress may be commonly misunderstood for merely a five-day food party that celebrates street food culture. But how is holding a food party contributing to our street food culture? It is not… Let's get the dice rolling with the two-day Dialogue. Picture this; you in a room listening and connecting with entrepreneurs such as Stephen Werther, partner of Anthony Bourdain , who's building the Bourdain Market in New York that promises to bring world class quality street food to New York and is seeking partners and investors. It's announced that KF Seetoh of Makansutra has been approached to consult on and "realise" the project. Indian NGO group NASVI, the National Association of Street Vendors India, will bring to light the potentials of their 6 million street vendors who were recently recognized by their government. They went from itinerant to legal in one fell swoop and now, they want the world to partner up and take this potential ahead. Think culinary education, tourism and manufacturing.  But this time, aside from being merely a part of the they-say-you-hear audience, they've step up to the Pitch Box- a town house style dialogue where they want to hear your ideas and projects so everyone can collaborate where possible.  If you have that project that can help reserve, grow and spread the street food culture, make your ideas known through the Pitch Box and materialize them by discussing those ideas with the other 300 professional delegates. Thinking of setting up food flea market for the new generation, or a food truck business? This World Street Food Dialogue-Hackathon is the place to state your intents and seek partnerships or assistance.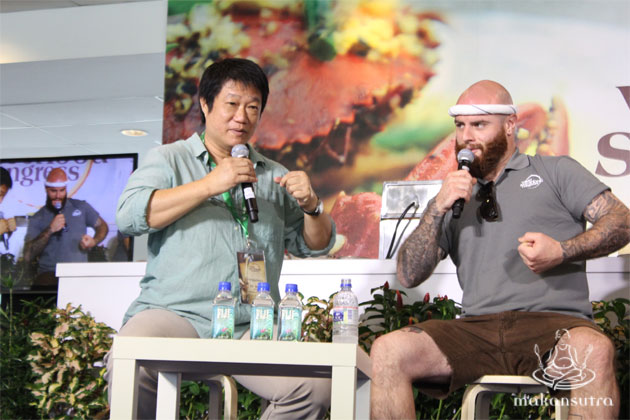 Or, if you're looking to place smart monies and invest in this field, like in the Bourdain Market project, then you will be hearing from the best. Seats are limited so register for the World Street Food Dialogue-Hackathon 2015 
here
 or find out more about the dialogue 
here
.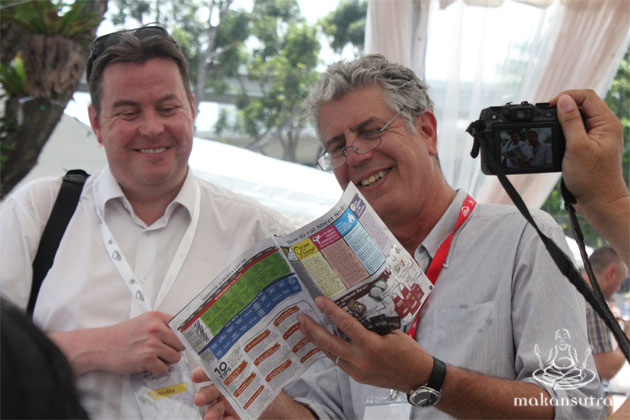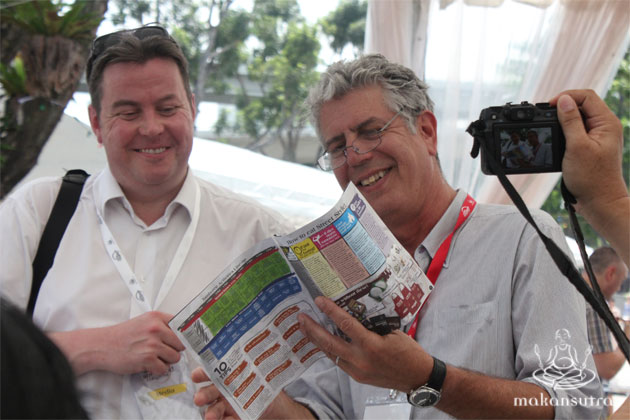 Now for the makan part; the Jamboree. You're not wrong to think of it as a mega five-day food festival where your taste buds are treated to a range of worldwide street food dishes from countries such as the US, Philippines, Thailand, Vietnam, Indonesia, Malaysia, India, China and of course, Singapore. The Jamboree will also consist of up to 26 stalls selling international street food that will be sure to satisfy your taste buds. But what's there besides eating your hearts out at the Jamboree?  For the street food vendors, the WSFC is a chance for them to showcase what their country has to offer (which is plenty) other than the usual dishes such as the Phad Thai and Bahn Mi that we have become so used to. This is your chance to experience the different cultures like never before! For the entrepreneurs, immerse yourself in this cultural melting pot and experience for yourselves the mechanics behind the food industry. Besides getting a taste of the extensive range of different cultures, get up close and personal with the chefs and be awed by their passion and culinary skills. Daily open style dai-pai-dong demo masterclass session will be conducted on location; recipes galore guaranteed.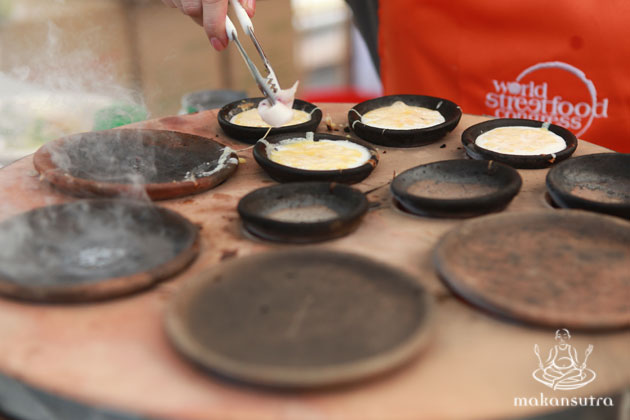 Last but definitely not the least comes the Awards. The first World Street Food Awards was launched In 2013 at the first WSFC  to give the street vendors the recognition that they deserve from helping to preserve, professionalize and identify possibilities with regards to our street food culture. Similarly, this year's awards will be given out to various vendors in recognizing their contributions to the street food heritage.
Convinced? Join us at both the Dialogue and the Jamboree by registering 
here
 or simply come on down to the grassland next to Tan Quee Lan Street at Bugis from 8th-12th April to join in the fun!