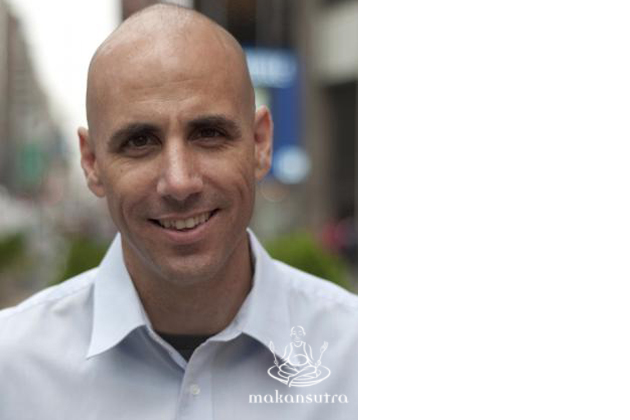 World Street Food Congress 2015: Poor selling food to the Poor
By KF Seetoh and Adeline Ang - Wednesday, Apr 15, 2015
Founder of the Street Vendor Project in 2001, Sean Basinski is much like the superhero every street vendor needs. Besides helping street vendors with their legal matters, Sean has also founded the Vendys Awards in 2005, the Oscar equivalent of the street food scene in New York, where once marginalized mobile food vendors  are now awarded and  recognised for their dedication towards the selling of sumptuous street food. Sean was presenting and speaking at the recently concluded World Street Food Congress (Dialogue-Hackathon).
One riveting statement he made that resonated with many in the audience and subsequently online was about the "poor selling food to the poor." He fights for their right to vend. But where is the graduate of Wharton School at University of Pennsylvania and Georgetown Law Centre's passion for street food founded on? Does he intend to bring the Vendys to Asia? We managed to have a quick word with the World Street Food Congress Dialogue speaker to find out more.
1. Where is your immense passion for street food founded on?
I worked as street vendor myself after college where I sold Mexican food in New York. I worked for a few months but did not manage to earn much. But I did meet many vendors and learned about their struggles that eventually inspired Street Vendor Project.
2.As the founder of The Street Vendor Project and the Vendy Awards, how would you describe SVP and what do you hope to achieve with the establishing of Vendys?
The Street Vendor Project is like a union for all the vendors in New York. We help vendors with their legal matters and to grow their businesses. More importantly, we organize the vendors in such a way that their voice can be heard.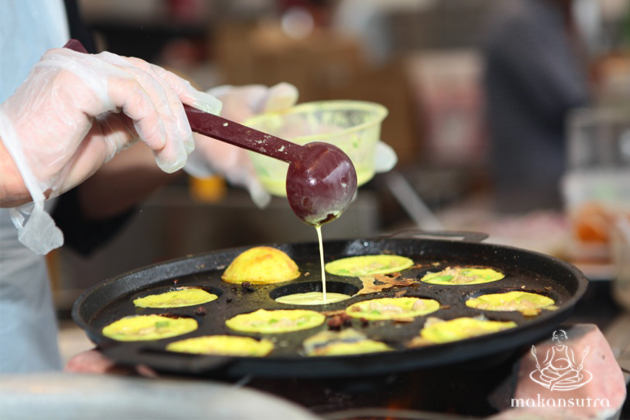 The Vendy Awards are our biggest annual event. We feature the best vendors in the city and at the same time, raise funds to support our work.
3. Would you consider bringing Vendys or a similar concept to Asia? (Perhaps by working together with Makansutra since we have our own World Street Food Awards?)
Yes, we would love to bring the Vendys to Asia! We know about the great work that Makansutra is doing and have also heard about NASVI, an India-based organization which holds the National Street Food Festival in India. Events and competitions are a great way to promote vendors.
4. What is your impression of the World Street Food Congress?
The Congress , in a short time, has become the premier global space for sharing ideas about street food and making connections with people around the world who care about this community. I feel honoured to be invited, and was very excited to attend the Congress!
5. What message(s) do you hope to send across to the audience of the dialogue?
Vendors around the world are threatened by large corporations and the governments that cater to them. To survive, vendors need to get organized to build more power. This is of great global importance. According to the UN, more than 2.5 billion people around the world – usually the poorest and most marginalized — eat street food every day.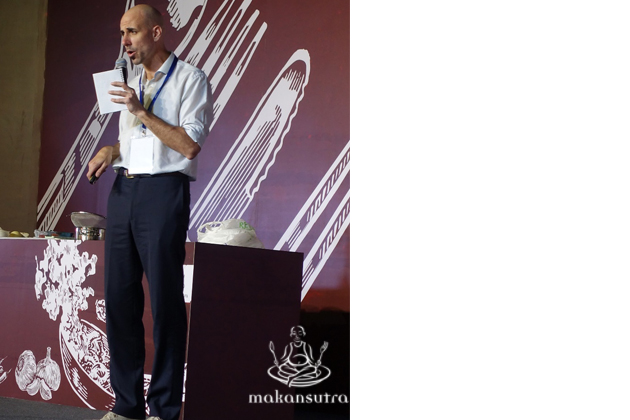 So I hope to increase involvement in the preservation of street food cultures and to bring about social justice.
6. What do you hope to obtain from the World Street Food Congress?
This is my first time in Singapore and I am excited to tell the story behind what we are doing in New York, and to get a sense of what the other industry professionals are doing. I am also, of course, happily checking out the hawker centres in Singapore.
7. What does street/comfort food mean to you? What would be your all time favourite street/comfort food?
To me, street food is a more than just a source of fuel. It too, in a way, builds our communities by allowing us to connect to others.
I have previously lived in Nigeria for 9 months and I remember eating Eba (a porridge made from cassava flour) every day from a woman with a small stall on the corner. Her food was delicious and cheap, but what I enjoyed the most was getting to know her and her family.
In "To the Streets! Building Power in the Big Apple", Sean, as one of the Dialogue speakers, spoke about how he helped built a grassroots movement in New York that is not only gaining public support, but also changing public policies. In a world where many low-income food vendors worldwide are battling against authorities and corporate interests to make a living, Sean seeks to lend a helping hand.