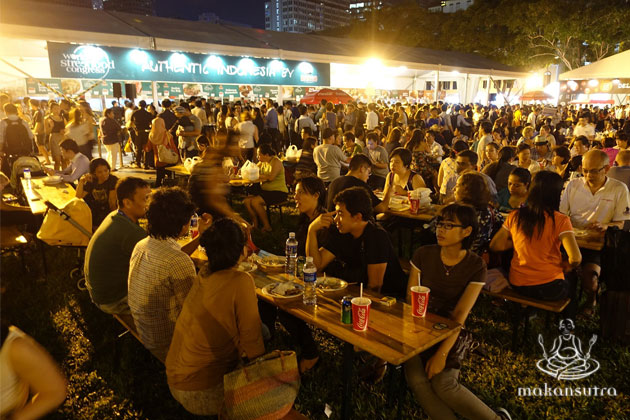 World Street Food Congress 2016 Manila: A Feast Tease
By Victoria Lim - Friday, Mar 11, 2016
The World Street Food Congress is back – as big, as delicious and as exciting. This year marks the first regional installation of the event (outside of Singapore) and it will be in Metro Manila, Philippines (Bonifacio Global City, 20th-24th April). 25 international hawkers will be at hand to dish out some of the most comforting street dishes from 10 cities. It will be wonderland of food for the fearless foodie. There will be live music, food, drinks, dance, street food demos and more. Food prices range from 200PHP (pesos).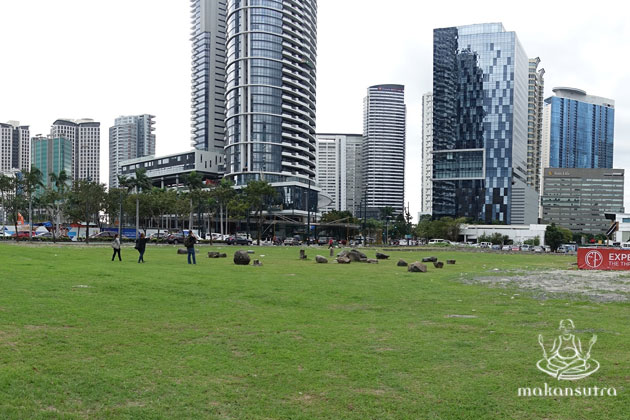 So if you plan to be there or are wondering when you can find a reason to be in Manila, let this be it. Come hungry and ready for the best street food party and jamboree.. and come feast, drink, dance, connect and live it up. Here's just a teaser of the menu at the World Street Food Jamboree in Manila.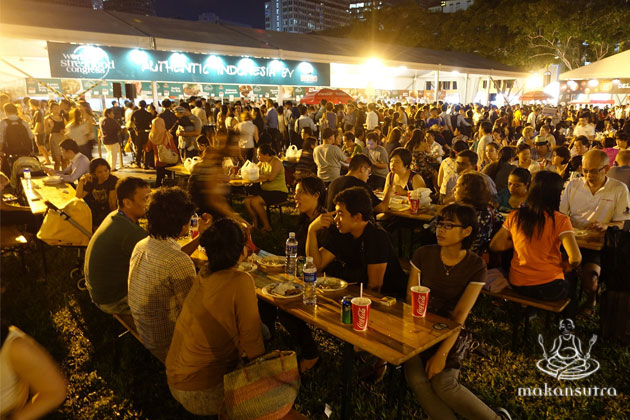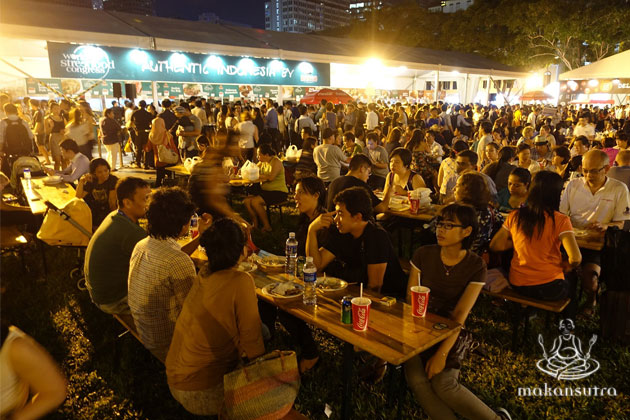 1/ Warung Sunset, Indonesia
Chef Yudi is an Indonesian chef and master of Balinese traditional herbs and blends. As a chef who has experience cooking abroad, he knows just how well the international community will take to his Iga Bakar (sweet, savoury and spicy grill pork ribs), done with their popular kicap manis base sauce.
 Bali BBQ Ribs started with Nuri's Warung in Ubud, then the trend spread throughout the nation. It is baby back ribs on a friendly budget – and in a class of its own. The marinade has an Asian attitude, a tad richer in flavour than the western BBQ ribs counterparts.  Warung Sunset (at Sunset Road in Kuta, Bali), where Chef Yudi roosts and rules, added the spicy Balinese Sambal Matah, a raw salad with savoury shrimp paste and peanuts, as a condiment. This is a favourite dinner item among residents and tourist alike in Bali.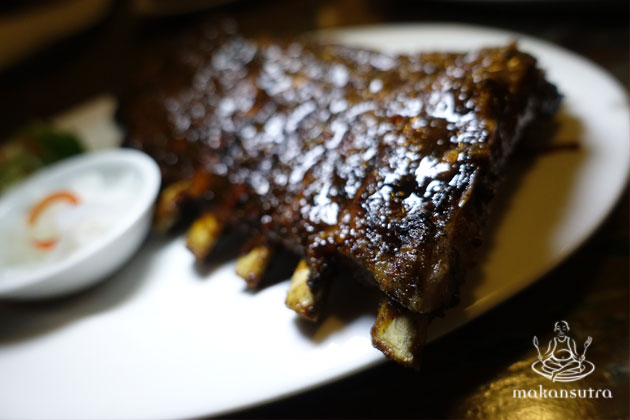 2/ Donald and Lily, Malaysia 
Donald Tan and his wife Lily Lee decided to do what they excel in, to get by in life. Decades ago this Peranakan couple set up what is known to be the first food push cart offering Mee Siam and other authentic Nonya fare, in Malacca, Malaysia, the seat of Peranakan and Nonya food and culture. Then, such a concept was unheard of, due to the social status of Peranakans there. Today, – the elderly Donald and Lily (semi-retired) have now expanded their business to a restaurant, and a second generation, helmed by their indefatigable daughter Jennifer and her husband.
40 years ago, Donald and Lily used yellow egg noodles for their Mee Siam, but not many liked it, so they replaced it with bee hoon (a thin rice noodle). They have since perfected the recipe over the years and realised that the key to a good Mee Siam is in the art of making and frying the sambal, a chilli paste unique to this dish. The result is a tangy, sweet and spicy gravy base that's very moreish.  Another trick is that they also fry the noodles with marinate for flavour, texture and colour before the addictively tangy and spicy gravy is introduced over. They top with ingredient like seafood, egg and fish cakes with chives.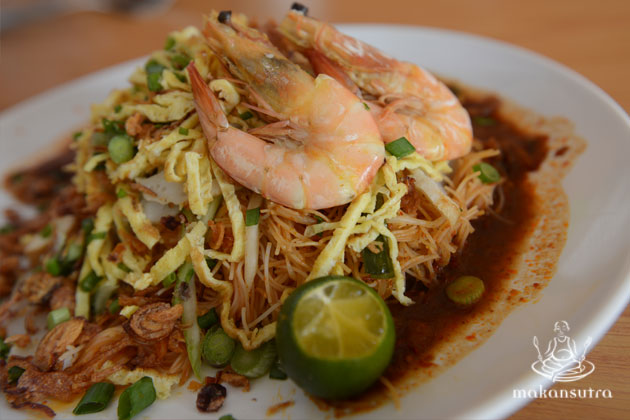 3/ Chey Sua Carrot Cake, Singapore 
Ever since taking over the wok from their mother more than 30 years ago, sisters Shirley and Grace Tay have never looked back. Their famous frittata style eggy Chey Sua Carrot Cake (Chai Tow Kway) used to be located in Serangoon Gardens Way before moving to its current location at Toa Payoh.
The white radish cake is still handmade today and steamed in aluminium bowls just like how it was more than 50 years ago to retain the same old-school quality and familiar taste. Bits and pieces of radish can be found in the carrot cake and it is pan fried to a crispy yet soft perfection.
They are considered rock stars of the street food world in Singapore, featured in countless local and international TV shows, publications and online sites/blogs. Since its opening, Chey Sua has been awarded numerous accolades and has participated in the Ultimate Hawker Fest, World Street Food Congress 24 Hr Street Food Safari Tour 2014 and numerous Singapore Day Events in New York, London, Shanghai and Sydney with Makansutra.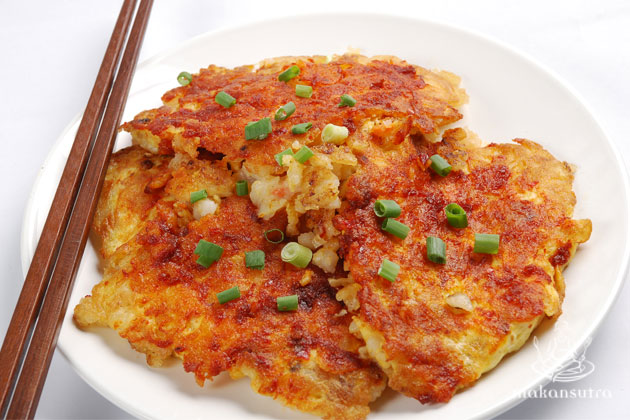 4/ Jin Ji Kway Chap, Singapore
Melvin Chew inherited his family's 35 year old kway chap (soy braised and stewed pork, offals and duck with rice or noodle sheets) stall in Chinatown, when his father passed on suddenly in 2014. He knew he had to re-invent to appeal to the new generation yet not stray from the traditions of Kway Chap.
Now, aside from the old version, Melvin with the advice of WSFC founder KF Seetoh, came up with a Japanese bento style Kway Chap and it resonated with a new generation of traditional food lovers. He has been featured on many local blogs, newspapers and publications and even CNN had good words for him and his food. Melvin recently completed the Street Food Pro 360 course conducted Makansutra and supported by E2i (Employee and Employability Institute). Jin Ji Kway Chap will be offering a traditional version of their Kway Chap at the WSFC16.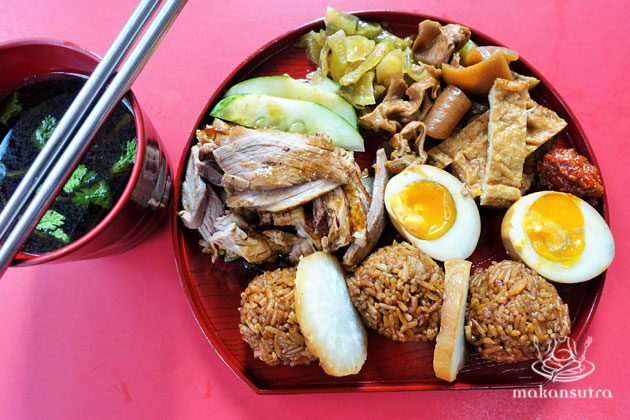 5/ Churro Locos, United States of America  
Churros, to the Spanish is what Yu Tiao is to the Chinese. This popular snack is typically deep-fried until crispy and turned into a lovely hue of golden-brown. Traditional churros are sprinkled with cinnamon sugar or dipped in chocolate sauce, but theirs is done with a friendly international spin..with ice cream and sprinkles.  Churros Locos is a food truck set-up founded by Daniel Huerta and Isabel Sanchez and is originally situated in Portland, Oregon. Growing up with churros, the couple was hit with a brainwave to venture into the churros business after a stroll along the coast of Oregon.
The Churro Sundae is served with old fashioned vanilla ice-cream before drizzled with your choice of toppings like nuts and sprinkles, which includes an alluring Singapore favourite, gula Melaka sauce (palm sugar), making it the perfect dessert to sweeten up that balmy day.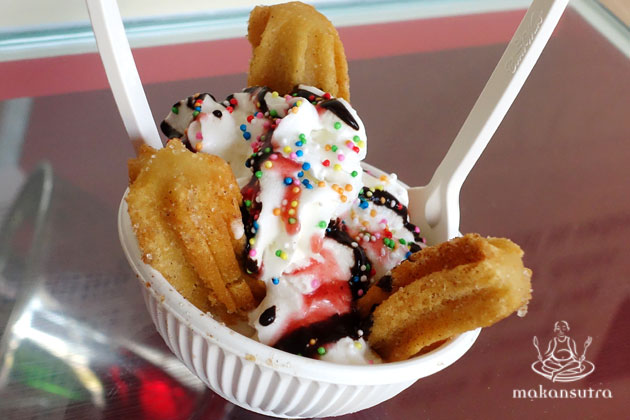 World Street Food Jamboree 
Federacion Drive and 9th Avenue
Bonifacio Global City, Philippines 
20- 22 April: 4-11pm
23 April: noon-11pm
24 April: noon-9pm
For more information, click here http://wsfcongress.com/