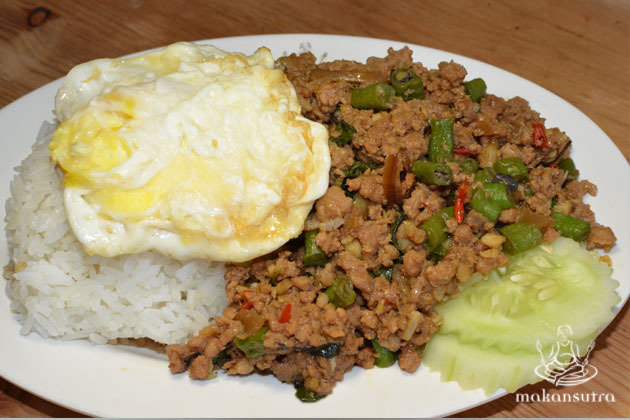 World Street Food Congress 2016 Manila: The Final Meal of our Experts
By Victoria Lim - Friday, Apr 08, 2016
The World Street Food Congress 2016 is just a few weeks away. It is the first international foray after two successful runs in Singapore, and is held in Manila, Philippines. As we gear up for the never-ending feasting up ahead, let's not forget the two days of the World Street Food Dialogue. Where the who's who's of the street food industry share stories, ideas, recipes, opportunities and where one can get ideas on how to be a part of the stunning world street food business. There are also masterclasses conducted by pros and you can also pick the brains of event creator, KF Seetoh on the endless possibilities street food culture has and also find out why CNN calls him the "Guru of Grub."
Bring your arsenal of questions to pepper the 14 international speakers and two local speakers, after all this is Dialogue and exchange.

To find out a little more about them, we asked a few of our Speakers and Presenters what their last dish would be.

Richard Tan, former director of the Hawker Centres Division of the National Environment Agency in Singapore says "yang chow fried rice as it is a balanced stand-alone meal that comprises all the ingredients I love – fragrant rice coated with egg, juicy char siew, shrimps, green peas and carrot bits. But the most important thing of all, it must have the wok-hei taste and smell".
Woo Wai Leong, the first MasterChef Asia (2015) says "something really comforting, something that reminds me of home. And nothing says that then a big bowl of noodles, in Singapore. For me, it is a bowl of bak chor mee (minced meat noodles)".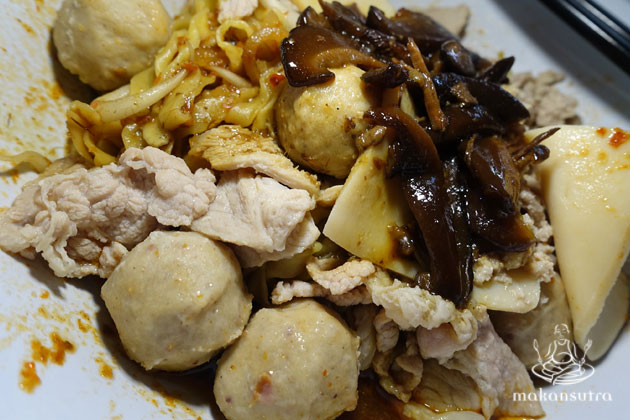 Ian Kittichai, Iron Chef (Thailand) and chef/owner of Kittichai Kitchen says "I love the Thai dish krapow gai (Thai basil chicken) over rice. It's a simple dish perfect for every meal. The dish is spicy with chili, aromatic with Thai holy basil, savoury-salty with fish sauce and garlic, and a little hint of sweetness from the oyster sauce. The perfect partner to this would be a fried egg or crisp Thai omelette".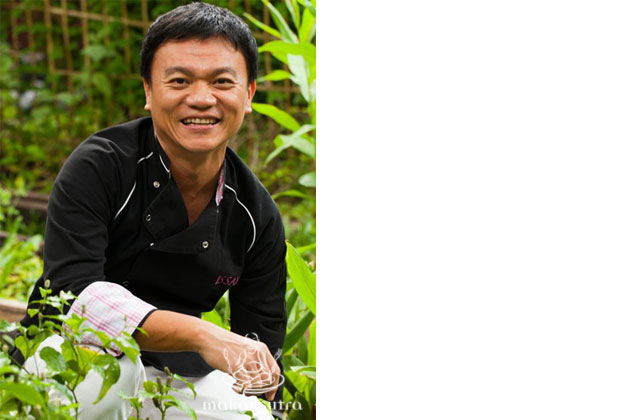 William Wongso, Indonesia's culinary expert and authority says "I grew up in Surabaya capital of East java. Since I was a kid, my home was surrounded by array of regional popular street food – they open daily at very segmented time; from 6am to 9am for breakfast, there was beef sate spiced coconut, soto madura (beef and offal soup), in the afternoon, the stalls will be selling nasi  campur  (comfort food, rice with several ingredients). My favourite, out of the many, would be soto ayam lamongan (chicken soup) from Surabaya, my home town".
Malcolm Lee, chef/owner of Peranakan restaurant, Candlenut says "Definitely buah keluak.  It's a black nut that is very popular among the Peranakans and I can have it with anything – prawns, chicken, beef and pork. That's really the last thing that I would like to have before I say my goodbyes".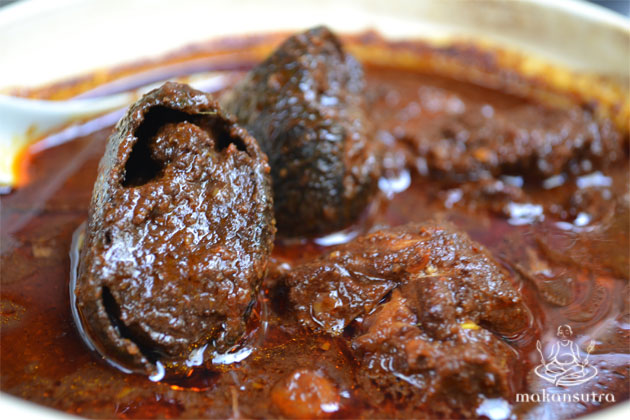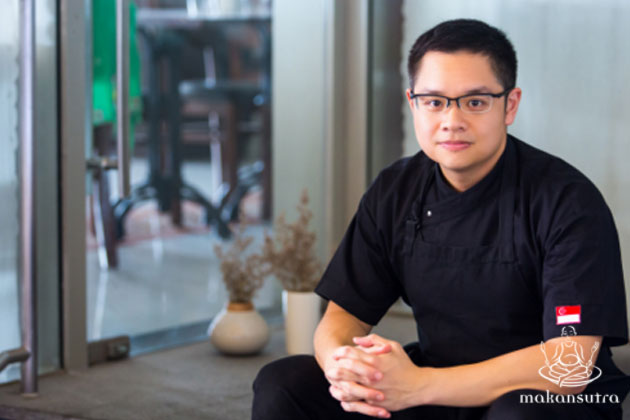 Duangpon Songivsava (BO), chef/owner for one of Asia's 50 best restaurants, Bo.Lan, says "My last dish would be krapow gai. It includes Thai holy basil stir-fry with either minced pork, prawns or chicken and served with sunny side-up egg. Add in a dollop of a really good nam pla prik (a combination of fish sauce and chilli) to complete the experience".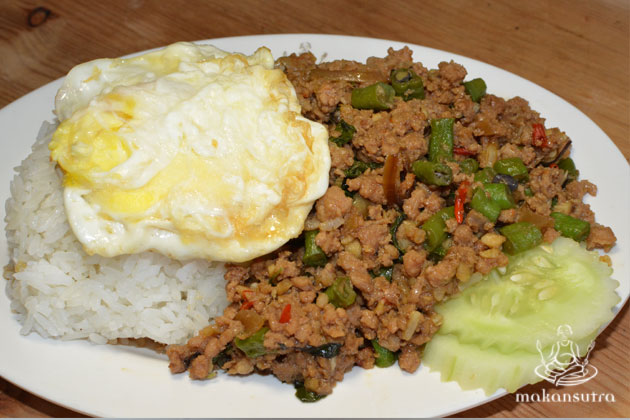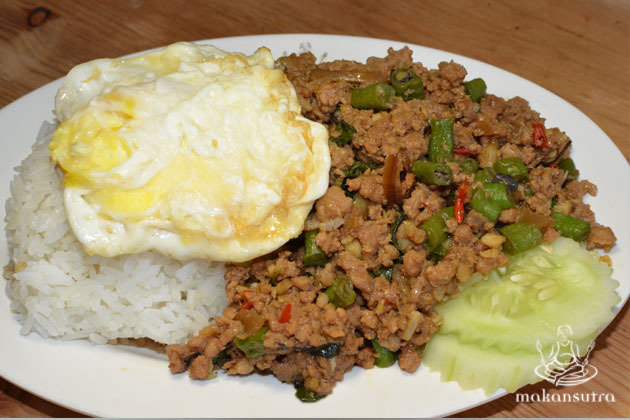 Sangeeta Singh, street food programs manager of National Association of Street Vendors of India (NASVI) says "Bhelpuri (a combination of puffed rice, vegetables and tangy tamarind sauce), because it is so tasty, crunchy, fresh and light – you can have as many as you want".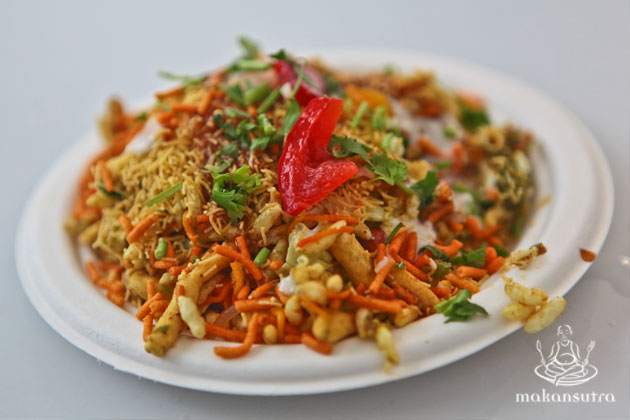 David Yip, food consultant and researcher based in Singapore says "I would eat mee siam (blanched thin rice vermicelli with spicy, tangy gravy over it), because this dish is a culinary melting pot. It has influences from Singapore, Malaysia, Thailand and even India – it is sweet, sour, spicy".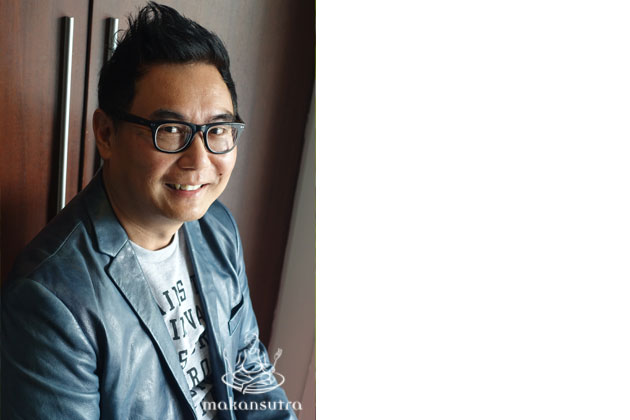 World Street Food Dialogue 
7th Avenue and 25th Street, Bonifacio Global City, Philippines
20 April: 8am-5.30pm
21 April: 8am-5.20pm
For more information to purchase tickets, click here 
http://wsfcongress.com/ticket-pricing-registration/