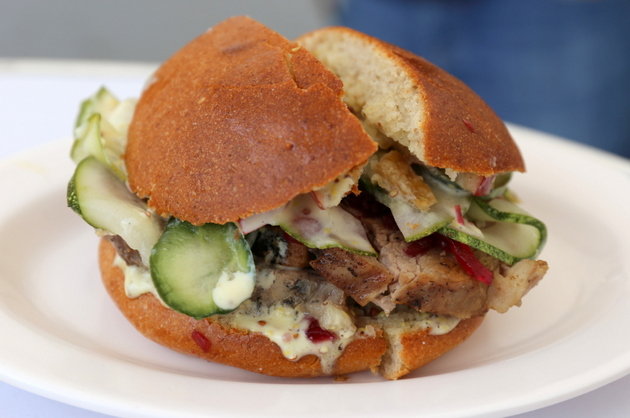 World Street Food Congress Jamboree
By Catherine Ling - Wednesday, Jun 05, 2013
The World Street Food Congress Jamboree sure is one ambitious project, bringing together specially chosen street food masters from 10 countries to showcase nearly 40 delicious delicacies. For a foodie, that's sheer heaven having the best brought to you in one place, but also a huge dilemma of choice. This is what we tried and tested.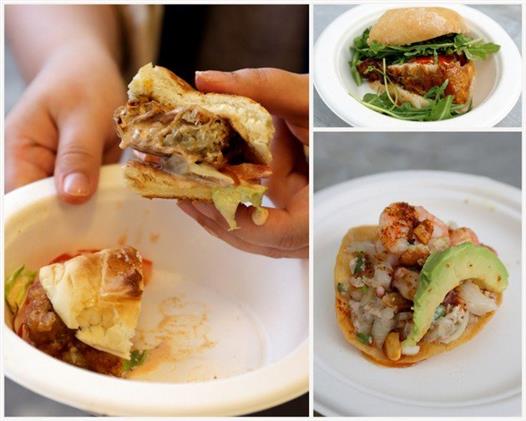 Most people would go for the popular and indeed tasty options like La Guerrerense's Seafood Tostada, The People's Pig's Porchetta Sandwich, or EuroTrash Food Cart's Soft-shell Crab Burger. But there are quite a few other really good dishes to be had.
The Hoy Tord from Thailand is an incredibly savoury and ultra-crispy pancake griddle-fried with beansprouts and a choice of seafood or juicy oysters. This one is a must-try, especially if you like oyster omelette, which it resembles.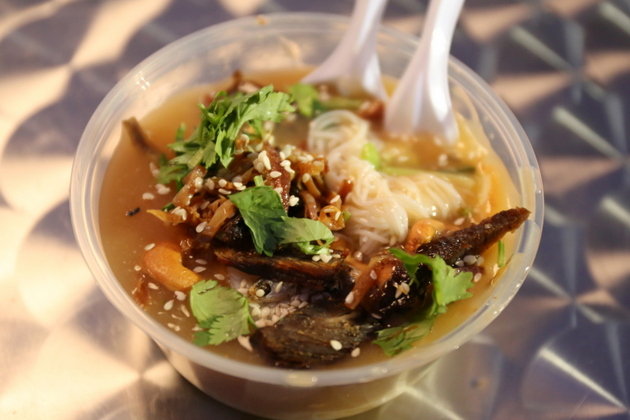 From China you have several noodles, but the one I like best is the Ling Shui Suan Fen. It's a beautiful balance of tangy, savoury and umami. Yes, it's in a starchy gravy (flavoured with dried cuttlefish, glutinous rice vinegar and sour plum sauce) but somehow it just feels very comforting.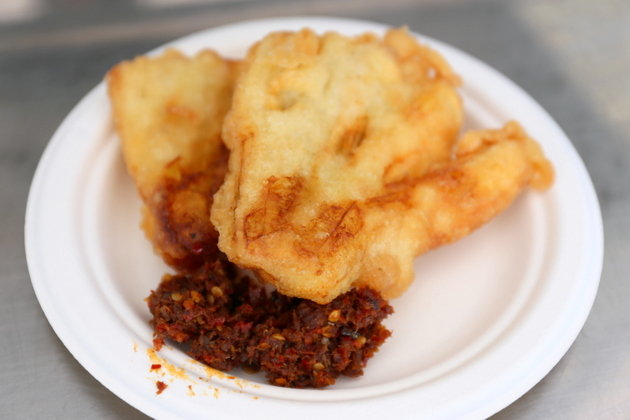 If you like spicy food, you must try the Pisang Roa, banana fritters served with a sambal made with shisamo (called Roa in Manado). It's from the same stall that also sells Nasi Manado, a rice platter with spicy pork or fish satay, great sambal, vegetables and pickles.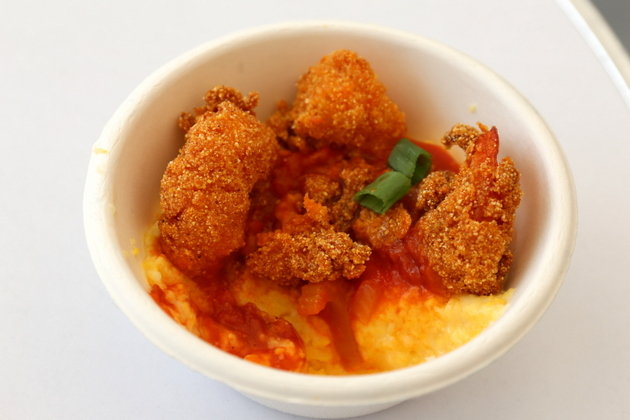 Kids might like Shrimp and Grits from The Swamp Shack, one of the three food carts from Portland, Oregon, USA. This Southern comfort dish of breaded fried shrimp and corn polenta mash is comfort food from New Orleans.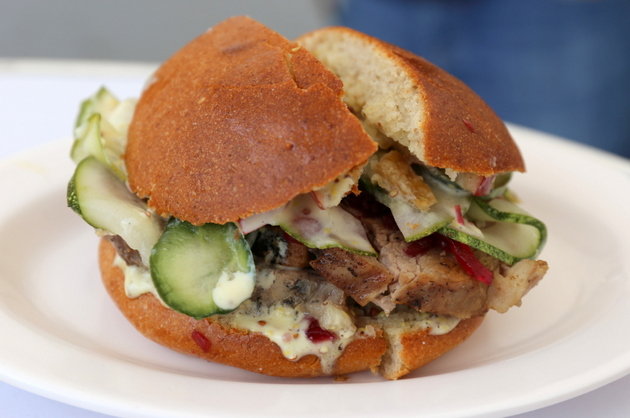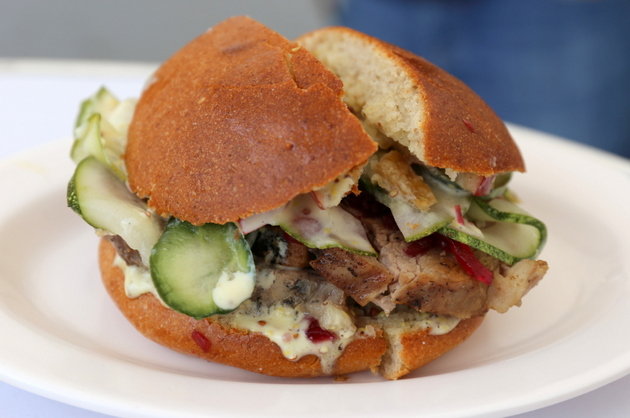 Meyers Køkken, a venture by Claus Meyer, the co-founder of Noma in Denmark, only started serving their pork sandwich on 4 June, but will do so until 9 June, so come and get the gorgeously succulent pork sandwich with fresh apples, Greek yoghurt and mustard dressing. It is possibly my favourite item at the whole fair.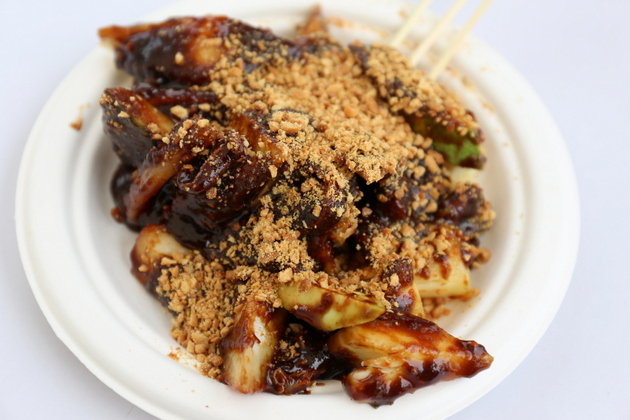 Don't miss out on familiar dishes like Penang Rojak, just because they seem more accessible. This fruit-laden one from Gurney Drive has incredible prawn paste that is generously thick but doesn't reek of fermented prawn.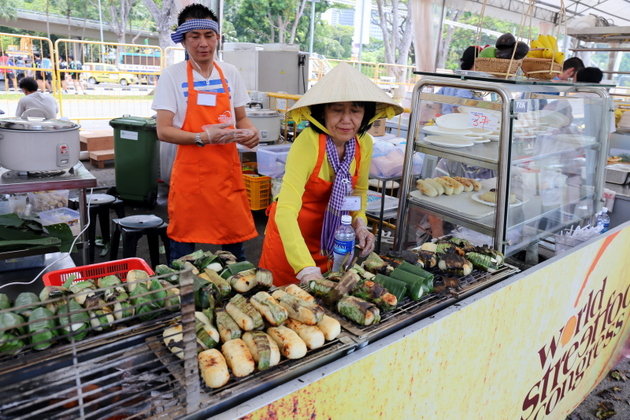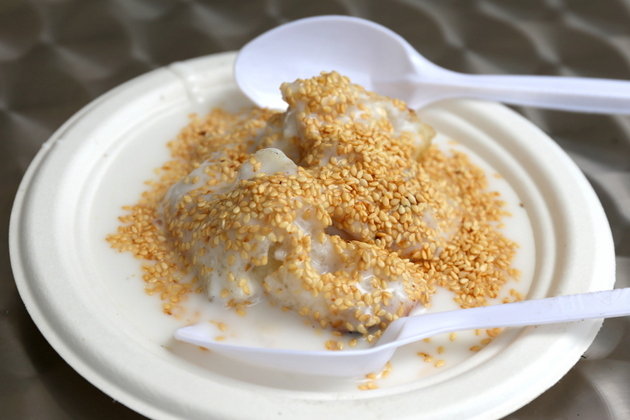 To end off on a sweet note, try Nam Bo's Chuoi Nuong or Sticky Rice Banana, from Vietnam. It's coconut water infused glutinous rice encasing a sweet banana and wrapped with banana leaves. You can see the lady grilling the whole ensemble for a crispy exterior. Sweet coconut milk and toasted sesame seeds make it complete.