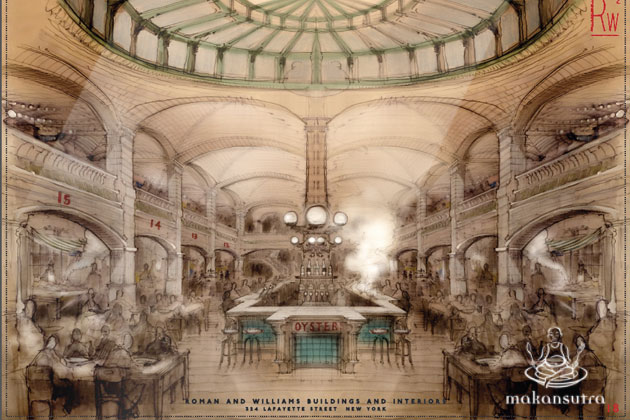 World Street Food Congress: The Mother of All Hawker Centres in New York
By KF Seetoh - Thursday, Apr 02, 2015
When I was first asked by Tony (Bourdain) if I could work with his team and partner to build this "dream team" hawker centre in New York, honestly, I did not light up with glee. The Bourdain Market, is envisioned to be a 100 stall mega food hall/market that looks set to be a beacon of the world street food industry and culture. Everyone and every flavour there, will become culinary ambassador of sorts. Curating the menu and some touch-points with Tony will be a breeze, but realising it, is another tale. This "mother of all food markets" of that size and magnitude, will be a first of its kind, not just in New York, but worldwide.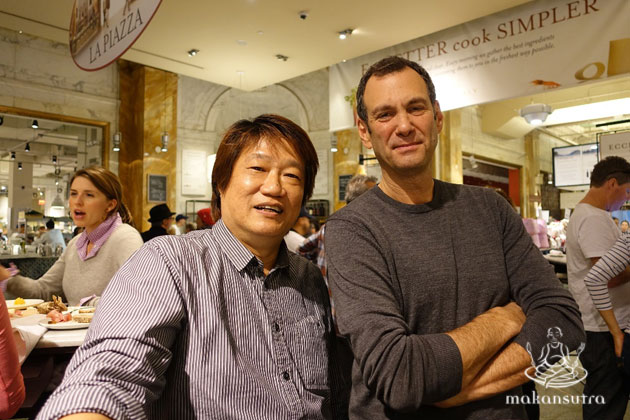 Of course, terms like "authentic", "real", no BS", "unforgettable", "unapologetic" etc… were bandied about. To me, these terms are at best perceptive, fluff even. How do you interpret authentic, for who and by what yardstick. Do we want them to squat on the floor full of ingredients and spices as they skewer and bbq that stick of satay lilit, Bali style. Does real also mean the hawker chef will eyeball you, as you order your da tao mian (chopper sliced noodles) sans spring onions and less Szechuan peppers, and go "pu dong ing yue!".
It's a fantastic problem to tackle, so as long as we acknowledge the nuances and agree to disagree or vice versa. So I took up the challenge of working with Stephen Werther, the man behind the Bourdain Market project, to get this to lift-off status.
I don't foresee this to just be a one off shiny beacon in New York (much like how Eataly began). The potentials for education, trade, tourism, expansion strategies, content even social entrepreneurship, is mind boggling, given what Tony, Stephen and I like it to represent. It has a chance of alluding to what Claus Meyer (co- founder of world's best restaurant Noma) will be presenting at the World Street Food Congress dialogue- Can Deliciousness Cure Poverty?. They run a social enterprise street food fine dining restaurant in La Paz, Bolivia, by offering jobs, opportunities and skills to the disadvantaged in the country.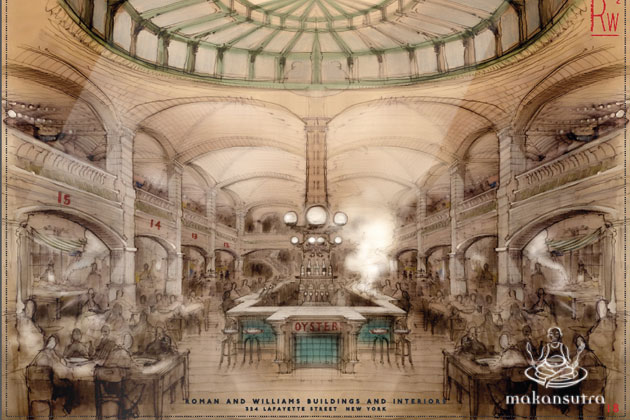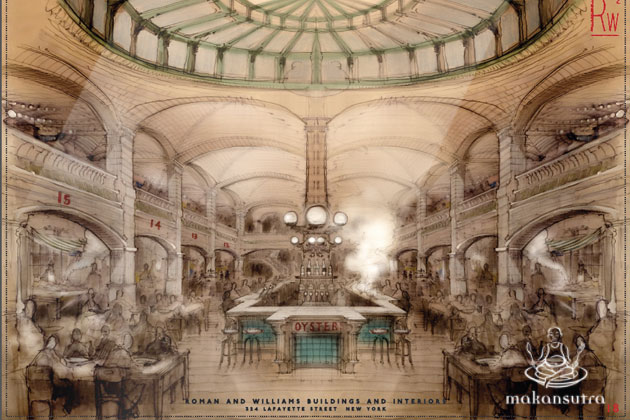 So I have a lot to think about and deliver, and it will be fun yet very challenging. What will Bourdain Market look like, and more questions like what food from which parts of the world will be represented, are they open for investments and regional expansion, how and who can run stalls there or have their brands, messages and products positioned in that hawker market etc…?
Stephen and myself will present the Bourdain Market story and open up opportunities to all at the World Street Food Dialogue next week. Get in a slice of the action. Few tickets are left for the Dialogue and if you are in this business space, you will want to be there as there are also a host of other regional speakers presenting their opportunities on how we can all Engage, Empower and ignite Enterprise (the theme for this year's World Street Food Congress) for this world's most popular food culture. More at www.wsfcongress.com