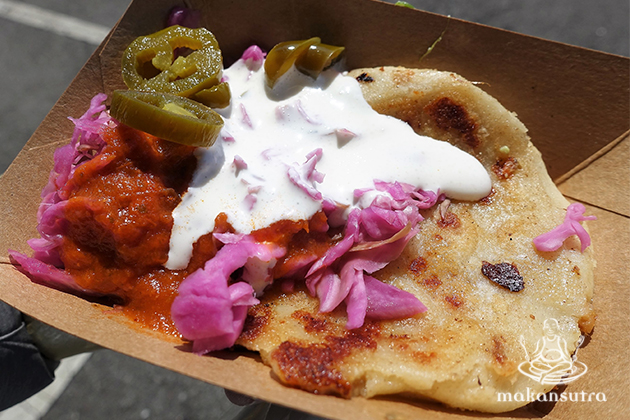 World's Fare 2018: Have you tried Pupusas?
By KF Seetoh - Friday, May 04, 2018
It was touted as one of the most diverse street food festival "on earth". With 102 pop up food stalls coming from US based vendors hawking comfort street fare from Indonesia, Malaysia, Ethiopia, Philippines, China, India, Portugal, El Salvador, Trinidad Tobago, Italy, Spain…among many others. The World's Fare was a revival of the famed namesake festival held in the 60s and organiser Josh Schneps decided to fixate just on food "because these street vendors need a voice". It was held last weekend at the Citifield stadium grounds in New York. It featured kaya toast and chicken rice sushi, risotto balls, grasshopper Sisig, Empanadas, German sausages, jian bao (fried dumplings)…and the lists goes on. 11,000 foodies showed up for the two day event.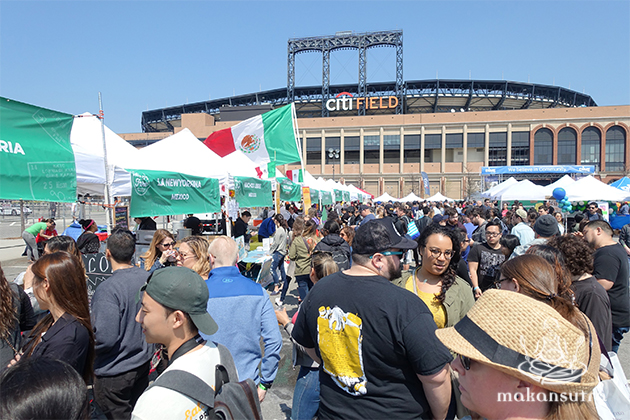 I sat in their Culinary Committee and had a bird's eye view of the show and a level headed sense of the food. I noted some were fascinating, curious, fancy and those steeped in traditions.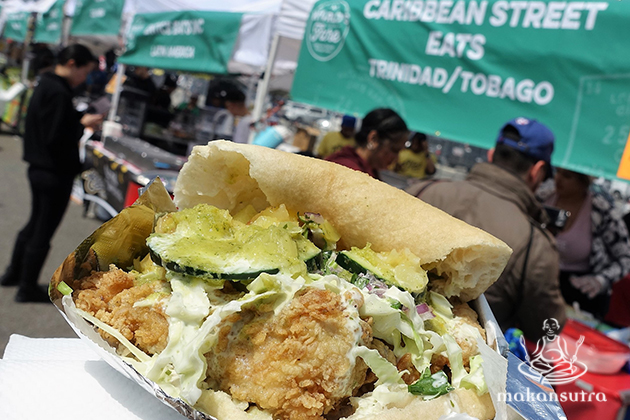 Shark Sandwich from the Caribbean Street Eats: they placed a few chunky shark tempura pieces in a pita bread and stuffed it with chopped greens laced with chilis, spices and a pineapple chutney. This Trinidad Tobago snack was unforgettable for me because it reflected a humble food culture as shark meat is commonly eaten in many countries worldwide as a form of cheap seafood for the masses. They don't have a fixed stall but you can follow their locations on facebook at Caribbean Street Eats.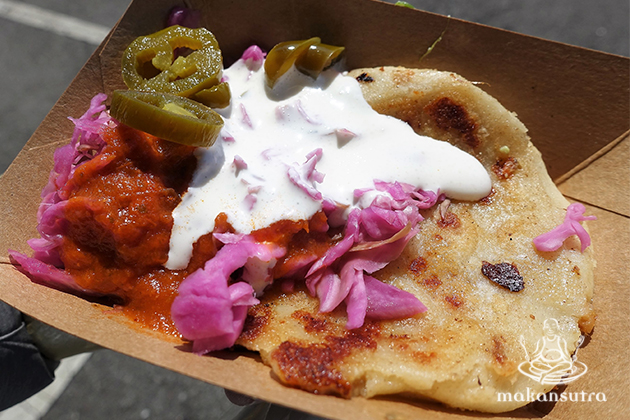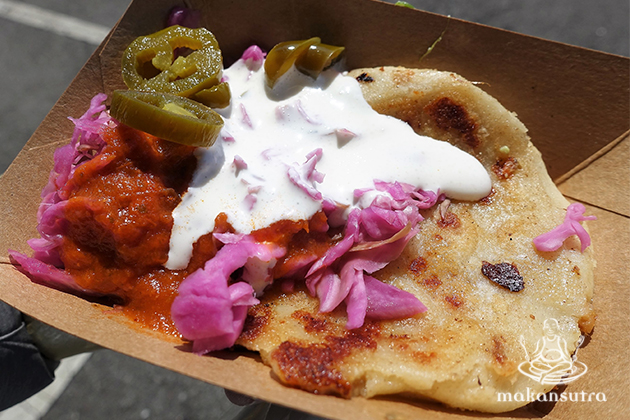 Pupusas from El Olomega: this bite sized El Salvadorian snack is essentially a pan-fried savoury masa dough pancakes stuffed with cheese and they now include pork, chicken and a spinach version. They slather sour cream, chilis and pink cabbage pickles over and it can give our cheese prata a run for their money anytime. Someone, bring it to our shores please! Meanwhile you can follow their travelling stall location stall on facebook at El Olomega.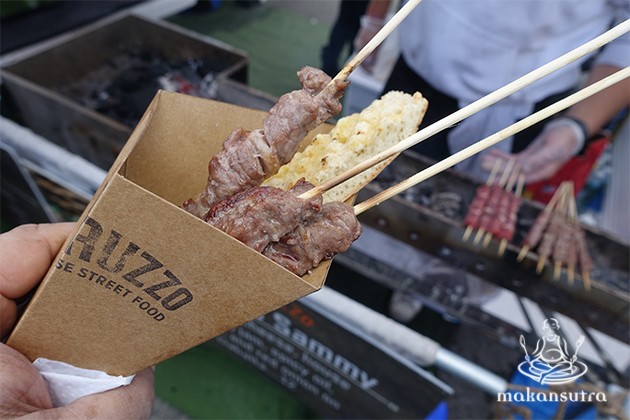 Lamb Skewers from D' Abruzzo: This southern Italian region is known for their lamb and it is echoed in this simple lamb satay. It is not marinated and only a sprinkle of salt is used when grilled over charcoal. They serve it with a focaccia bread rubbed with spiced olive oil. It reminded me of the satay kambing, I enjoyed in Indonesia- done sans any marinate and they came soft and gently gamey because they rest the meat well before it is grilled. They have a regular spot with the popular Smorgasburg market in New York. These folks won an award for best savoury food at the event. Follow them on facebook- D'Abruzzonyc or email at abruzzonyc@gmail.com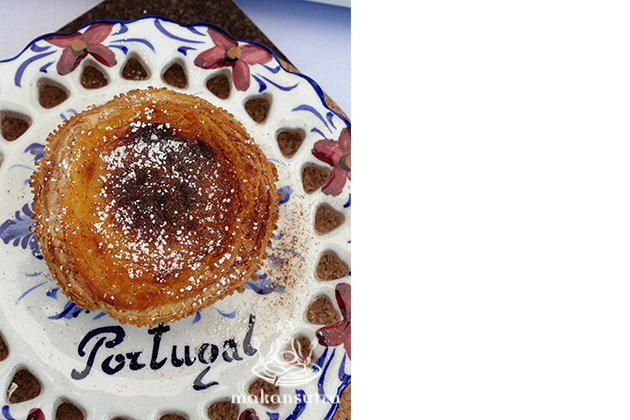 Custard Egg Tarts from Joey Bats: This is somewhat similar to the Macanese egg tarts which has roots from Portugal (which this is from). It isn't as eggy as it is custardy and they burn some cinnamon powder on it for a final finish. They won the sweets section award at this event. He runs a pop up stall at various food markets. Follow him on facebook: Joey Batista.
But here's the sad part, no Singapore stalls or hawkers showed up, nor can they find Singapore food vendors operating in the area even to invite. Sad truth of our famed street food culture.. not very well exported at artisanal heartland level despite our efforts to promote it for tourism and trade.