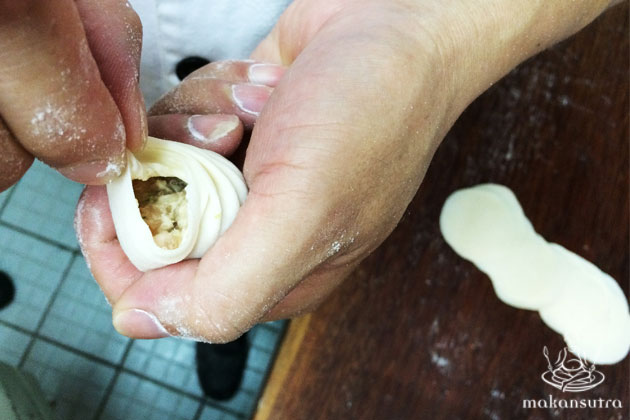 You Peng Noodle Dumpling House: Dumplings From Scratch
By Jovita Ang - Friday, Sep 05, 2014
Back in 1996, she left her home in Xiamento to join her husband who came to Singapore earlier. Packed with nothing more than a curious appetite towards life, she was a hot-blooded youth ready to dive into great adventures. With great energy, she dipped her hands into a lot of different things, but none took flight. The harsh reality then began to kick in. As a foreigner who could not speak English, it crossed out plenty of better job opportunities. With little savings on hand and two young children to take care of, she worked doubly hard, taking up not one, but two factory jobs.
Meet Mrs. Xie Gui Ying, 45, now the proud owner of You Peng Fresh Mian Jiao Zi Guan. She's gone from a humble store set up more than a decade back to recently opening up her second outlet.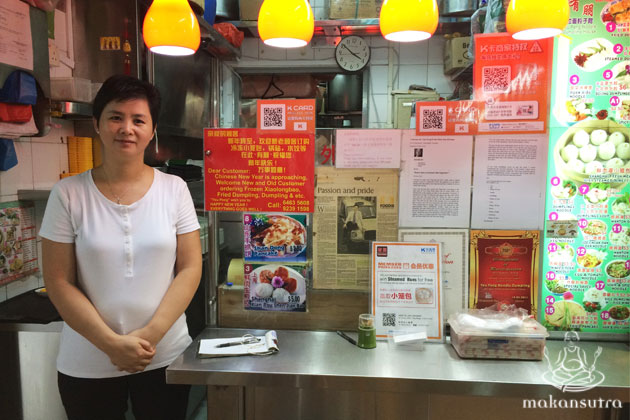 "It was really tough at the beginning. I was in a foreign land with no friends and family. Everything had to begin from ground zero," said Mrs. Xie. Her eyes revealed a sadness that was hard to miss.
Two factory jobs meant working every day of the month, only occasionally skipping if she fell sick or had to tend to her kids. "My first day at the factory required me to work 10 hours, later on it became a 12 hours shift. I had no rest. I would work in Factory A from Monday to Wednesday, then Factory B for the rest of the week. There are also days where I would run both places, working 24 hours straight," she recalled.
For two years, her life was stuck in this physically gruelling routine, but all that sweat and labour paid off, and soon, she saved up enough to start her own food business. Mrs. Xie started off selling nasi lemak and popiah and later moved to making Xiao Long Bao (XLB), having tried Crystal Jade's version and thought, "It would be interesting to make my own". Her interest quickly turned into a serious passion.
"I wanted to do this well. That was my only direction and hasn't changed since," shared Mrs. Xie. Her network of friends and chefs from overseas were invited down before the current XLB and Guo Tie recipes were developed.
"When I first started, business wasn't brisk. Back then not many people knew about XLB, they had little knowledge about it, and it wasn't clear how it should be eaten, but I was positive that things would get better because I was confident about my recipe," said Mrs. Xie with great cheer.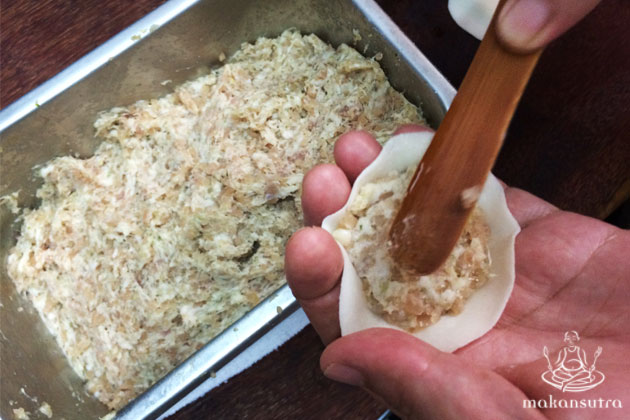 The XLB and Guo Tie here are easily one of the juiciest I've had. The skin is thin, and the filling is generous. Only the pork leg used as the meat is "more refined and tender". Both XLB and Guo Tie use a different recipe for the skin. It is crucial for XLB to have a thinner skin as it gives a "greater overall texture and taste". The chilled soup stock wrapped within is boiled up to "10 over hours, with 5 ingredients" used. What you have is piping hot liquid that warms any heart. Eating her dumplings is a glorious mess. I took a bite of my Guo Tie and the soup came squirting out.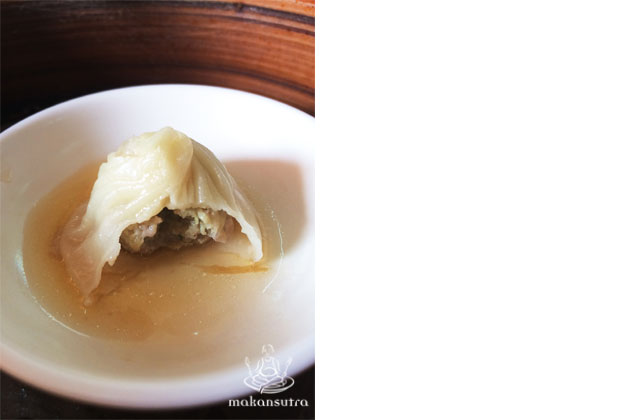 Mrs. Xie's XLB and Guo Tie have gained regulars from all around the island, some from even as far as Tampines, Punggol and Sembawang (just to name a few). Channel 8 Jiao Dian's newscaster, Zeng Ye Li, often frequents her stall with her family. Radio DJs Huang Wenhong and Ye Limei have also given their nod of approval. It is such moments that give Mrs. Xie a huge sense of satisfaction and gratitude.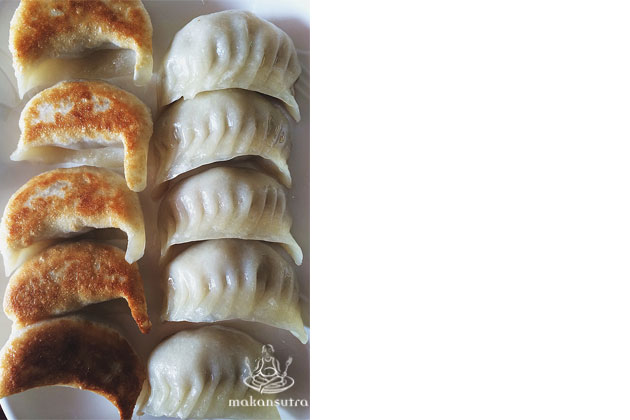 Despite her success, it is still not at all a bed of roses. She faces problems such as manpower issues. "It's not easy to recruit people. The F&B industry is very tough and not all are willing to put themselves through the grind."
We've seen plenty of talented food warriors throw in the towel due to pressing issues like crazy rental hikes and the lack of manpower, but we have also seen warriors who have prevailed, and we wish Mrs. Xie all the best because we know she's a fighter, one that will fight till the very end.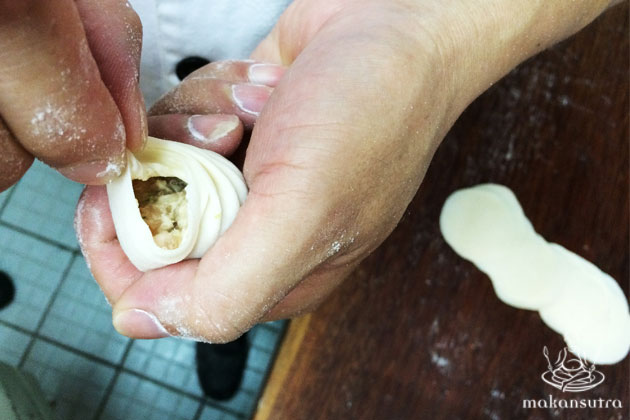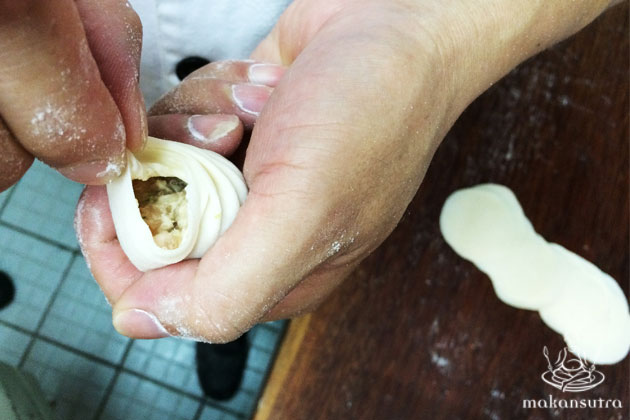 Pricing:
$7 for 10 XLB
$6 for 10 Guo Tie
Address:
You Peng Noodle Dumpling House
144, Upper Bukit Timah Road, Beauty World Centre #04-23
Blk 325 Woodland Street 32 #01-131
Opening Hours:
10am – 9pm daily