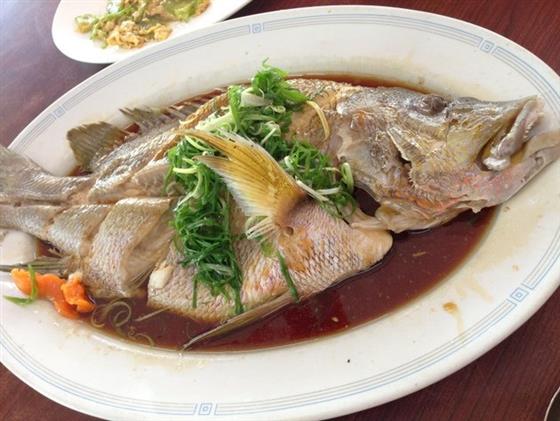 Zai Shun Curry Fish Head: Fish and Cheap
By Sheere Ng - Tuesday, Apr 16, 2013
My dad, who supplies to hawkers, has always warned me about ordering fish at restaurants and cze char places. "They overcharge you!" he exclaims every time I dart a glance at the fish section in the menu.
But there's one cze char place at Jurong East that he has no issues with, and even looks forward to going back for other fish dishes. The first time I brought him to Zai Shun Curry Fish Head, my dad, a retired vegetable wholesaler, recognised one of the guys to be his ex client, a major one. "They used to order 30kg of long beans on weekends. Scary!" he whispered to me.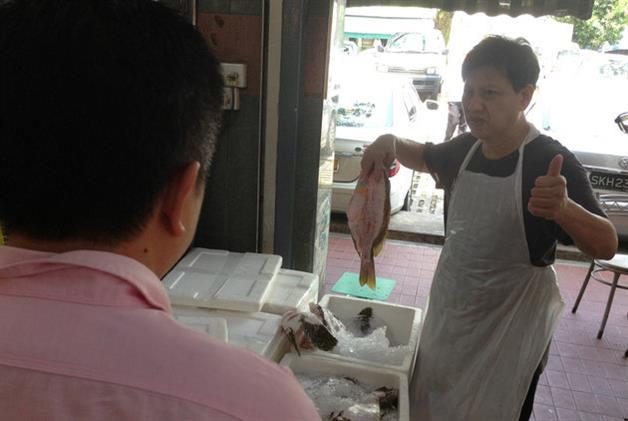 Perhaps this background knowledge got him curious about Zai Shun's secret to success. He had to try their signatures – the fishes, and many variants of it.
For a cze char place, or even by restaurant's standard, Zai Shun has an amazing range of fish, some of them with names not commonly found in the English dictionary. They store them in styrofoam boxes filled with crushed ice and deposit them in front of the stall so that customers can examine what they're about to eat. Typically Teochew in style – proud to show you just how fresh their stuff are.
Almost every table, even those with only two diners, would have a plate of steamed fish amongst their dishes. Nobody asks for it to be cooked other ways – these aficionados know the only way to have fresh fish is to steam it.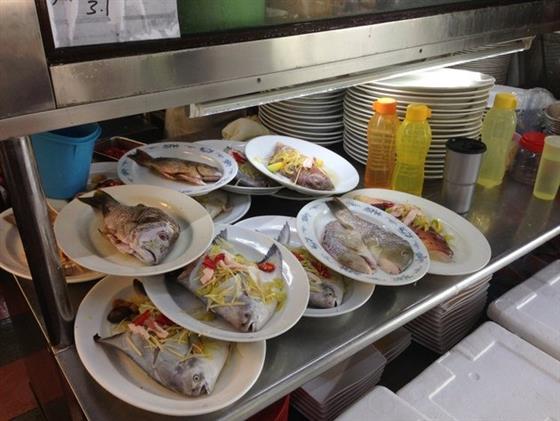 They have two huge steamers (a bigger version of bao steamers seen at coffee shops) and a master to watch over it like a hawk. Steaming, in Chinese kitchens, is one of the most important departments. Given how fish overcooks within a couple of minutes, that man is assigned no other duties.
One dish that we (me, my dad and the Makansutra team) really like is the steamed shark's head. One, because it is uncommon and the most discard part after the meat has been sold.Two, because it is rich with collagen. And most importantly, Zai Shun does a really good job dousing it with an appetising tau cheo (fermented soya bean paste), minced garlic, pork lard crisp and limejuice concoction.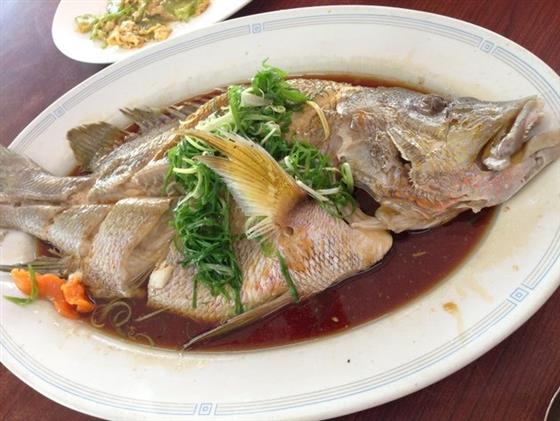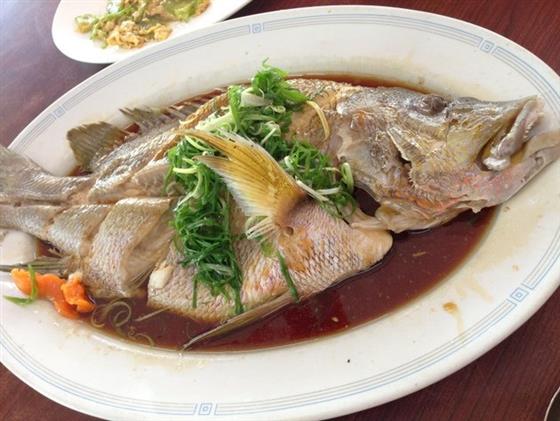 One of the many other fish they have is Hai Di Ji, literally translated as "underwater chicken" but it's actually white-blotched snapper. This giant (one side of the fish can serve five) is bathed in Cantonese-style soya sauce with spring onions.
We were even offered the legendary and rare Wang Bu Liao or Empurau fish. Its Chinese name means unforgettable, because the meat texture is silky, oily, tender yet firm, and simply, unforgettable. We had to give it a pass because it was too big to stomach but we'll definitely go back for it.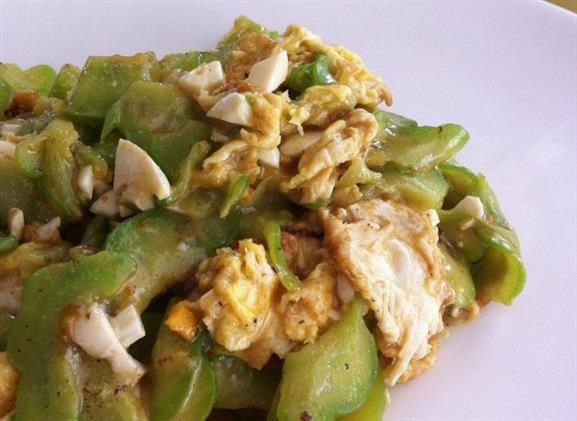 Besides fish, they also do a very good bitter gourd stir-fried with salted egg, a dish that's easily ruined if you don't have the necessary wok and fire control skills. The egg portion is much more toothsome than its intrinsic flavour (we suspect it's pork lard), and it's creamy (although the recent version we had was less so). The bitter gourd is soft but still has a nice bit of crunch.
Oh and that Teochew-style porridge. The older generation would tell you that a well-cooked version is hard to find these days. It has to be cooked till the grain splits open but not too mushy until it loses its bite, and there should be sufficient um or porridge cream in the bowl too. What they have here is one of the better ones we've tried.
And to my dad's delight, a meal for three that includes fish (big enough for five), bitter gourd egg, meat and vegetable is between $50 to $70.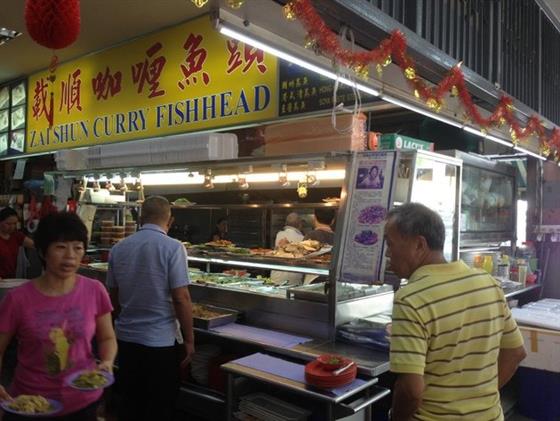 Zai Shun is crowded even on a weekday so arrive half an hour before mealtimes and you should get a table without having to wait.
Zai Shun Curry Fish Head
253 Jurong East Street 24
01-205 First Cooked Food Point